MARINO COSTA: Unique is in fashion
The trade-mark MARINO COSTA was created eight years ago in order to be wide spread on the Balkan and Russian market. The name is particularly invented to speak a lot about its origin and to be easy to pronounce and remember.
The models, which are offered on the Bulgarian market can really pretend to be unique for two reasons: First, small quantities of them are produced, second, which is probably most important - the project after which they are manufactured (the project includes the types of leather and the colours for the upper part, the lining, the types of the soles, respectively sole-leather and rubber, i.e. a description of every element of the shoe).
The shoes of the brand name MARINO COSTA are made mainly in a district to the south of Porto in the city of San Joao da Madeira in Portugal. This region is a famous place, where the best hand-made shoes are produced in Europe.
The materials are processed in the famous leather factories in the region of Firence, Italy. The ellegant lady's shoes are made of fine kid-skin, the high boots and the ankle-boots are produced from soft calf leather and fine waterproof buckskin. The ellegant formal men's shoes are made of calf leather - parma, selvadgio and krut. Ambra and kardif are used for the sport and winter ankle-boots.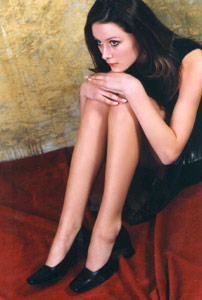 Photoes: Marino Costa shoes
Photographer © Ognian Panov

© Lubomir Stoykov
All rights reserved!


Hits: 5789 | Leave a comment