Caribbean New York Fashion Week 2014
Caribbean New York Fashion Week 2014 is a fashion event showcasing some of the Caribbean Best Fashion Designers Collections, Caribbean Models and highlighting some Costume Designs.
New York, NY - 'Caribbean New York Fashion Week (CNYFW) 2014' Fashion Events begin on Sunday - June 1st through June 4th, 2014.

Face Of Fashion (FOF), a fashion modeling and fashion design management company are the producers of Caribbean New York Fashion Week 2014. Face Of Fashion primary goal is to emphasize the beauty of diversity in ALL nationalities.
CNYFW fashion events provide the platform for all participants to showcase their talents, creative fashion designs and inspirations for brand launching, as well as, the forum for fashion buyers and investors.
Fashion designers from twelve (12) Caribbean Islands will showcase diverse inspirations: Antigua - Shem Henry, Barbados - Andrew Harris Jr., Dominica - Caitlline Alfred, Guyana Carol Fraser, Guyana - Sharon Gittens, Haiti - Prajje Jean-Baptiste, Jamaica - Gillian Francis - Minka, Saint Lucia - Lisa Barton-Volney, Saint Vincent & The Grenadines - Kimya Glasgow, Trinidad & Tobago - Athaliah Samuel, Turks & Caicos - Jermell Williams and USA - Alain Moore.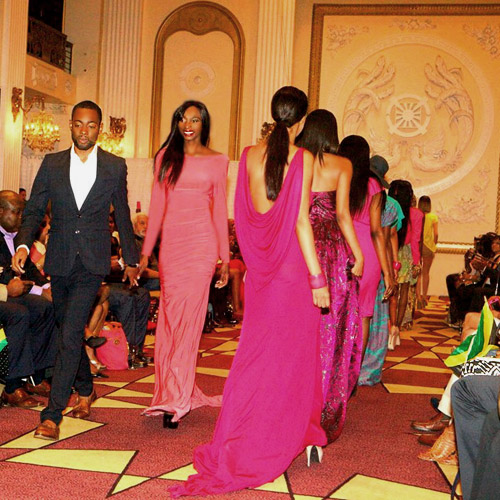 Top Models from the Caribbean Islands of Trinidad & Tobago - Athaliah Samuel - Miss World 2012 and Soowan Bramble; Jamaica - Chantal Clarke - Face Of Fashion 'JAMAICA' 2013, Venissa Bruce and Shamecia Ritchie; Dominica - Alaina Charles - Dominica Next Supermodel 2014 and Alisa LaBassiere; other models from Saint Lucia, The Bahamas and Caribbean-Americans in the USA will lead CNYFW 2014 Runway in the heart of New York City.


CARIBBEAN NEW YORK FASHION WEEK (CNYFW) 2014 SCHEDULE:VENUE: THE OUT NYC, 510 WEST 42ND STREET, NYC (BETWEEN: 10TH & 11TH AVENUE)

Sunday: June 1st, 2014 | Time: 4:00 pm to 10:00 pm | Showtime: 5:00 pm
Fashion Event: CNYFW HAIR & BEAUTY COMPETITION 2014

Monday: June 2nd, 2014 | Time: 5:00 pm to 10:00 pm | Showtime: 6:30 pm
Fashion Event: THE 'FACE' OF CNYFW 2014 HIGH FASHION SHOW

Tuesday: June 3rd, 2014 | Time: 2:00 pm to 6:00 pm
Fashion Event: DESIGNERS MEET THE BUYERS EXPO 2014 (Private Event)

Wednesday: June 4th, 2014 | Time: 5:00 pm to 10:00 pm | Showtime: 6:30 pm
Fashion Event: CREME' DE LA CREME' OF THE CARIBE' HIGH FASHION SHOW


Hits: 6082 | Leave a comment