The presentation of Haute Couture collections began at AltaRomAltaModa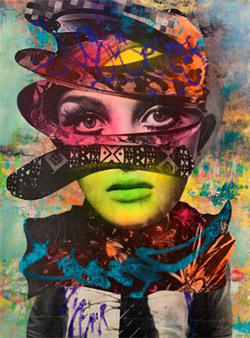 The 25th edition of AltaRomAltaModa returns to animate the capital with an unmissable selection of events including catwalk shows, exhibitions, previews and special projects according to the organizers.
The artist invited to represent the 25th AltaRomAltaModa event is DAIN with the image entitled If The Shoe Fits. His art points to a disjointed harmony which simultaneously complements and detracts from the whole, becoming a pardigm of a coherent dialogue between the past, the present and the future, between art, fashion and cinema, though a comparison between languages and eras, in perfect keeping with Altaroma's mission which, for the first time ever in Italy, will feature a special project by the American street artist with the mounting of the never-seen-before exhibition DAIN | Tribute to Rome. An important sign that highlights the attention of the city of Rome and institutions to fostering a creative movement often used to give a different face, not only from an artistic viewpoint but also in terms of social inclusion, to entire districts and nodal centres of city life, especially in the outskirts.
Iconic couture houses Curiel Couture, Renato Balestra and Sarli Couture confirmed their presence on the Altaroma calendar. We present you some of the models from the Fall-Winter 2014/2015 Haute Couture collection for Italian label Sarli Couture, shown today, 12 July. The event runs from 12 to 16 July.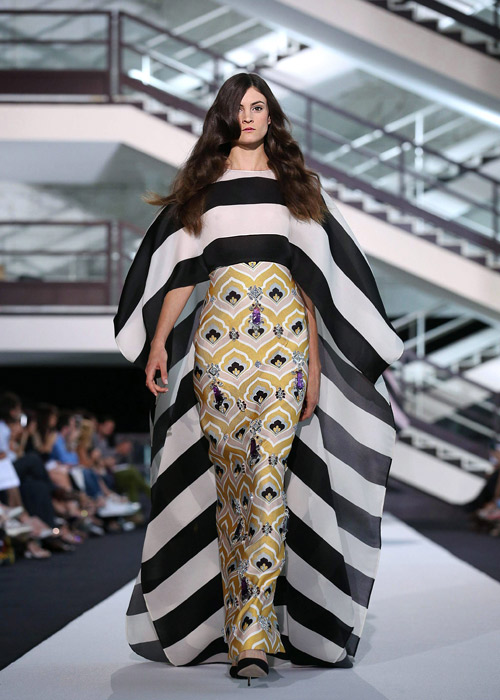 In addition to the well-established names of Italian Haute Couture, Antonella Rossi, Giada Curti, Luigi Borbone and Sabrina Persechino return to the Roman catwalks with their F/W 2014-2015 collections. This edition will also see two new entries on the Roman haute couture scene: Rani Zakhem and Peter Langner. Additionally, the Antonio Grimaldi Haute Couture brand will also be back with the presentation of an exclusive capsule collection.
Altaroma and Bulgari, have teamed up yet again in a project targeted at supporting Save the Children, with the presentation of the book "Forma/Luce", published by Drago, and a photographic exhibition.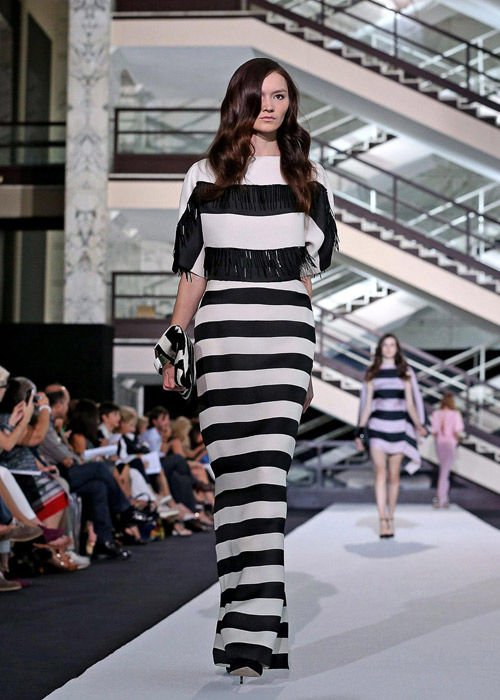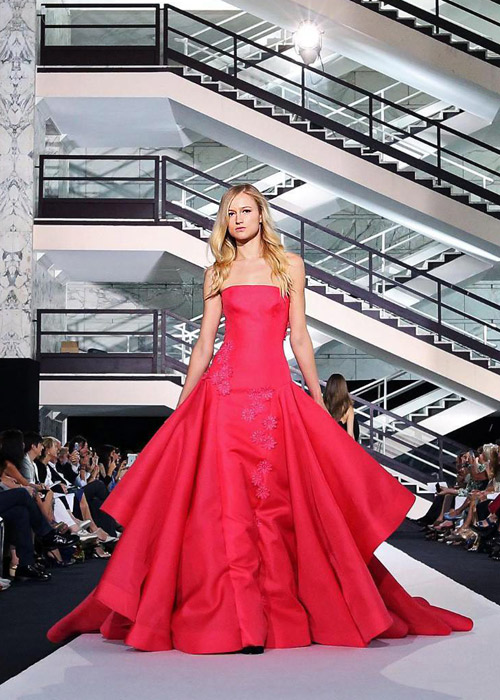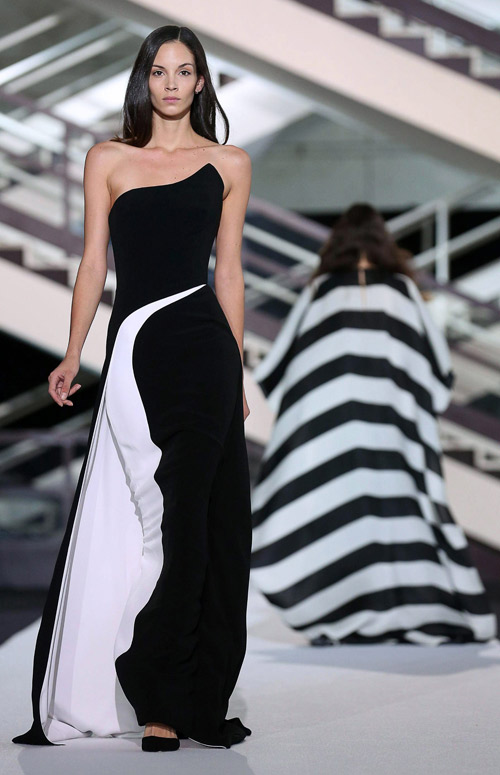 Photos:

1. If The Shoe Fits, 2014 by DAIN courtesy of AVANT GALLERY, Collage, acrylic and enamel on board 48 × 36 inches © Dain, Folioleaf

2. - 5. Models from the Fall-Winter 2014/2015 Haute Couture collection for Italian label Sarli Couture. EPA/ALESSANDRO DI MEO


Hits: 5595 | Leave a comment