Tag: AltaRomAltaModa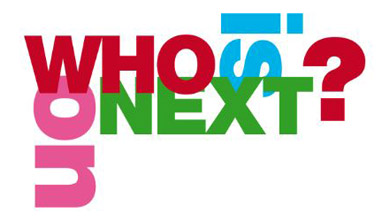 Young designers
Eager anticipation for the 10th date with "Who Is On Next?", the scouting project conceived and developed by AltaRomAltaModa in collaboration with Vogue Italia for the search and promotion of young designers on the national and international scene which, this year, will include the "10th Anniversary Who Is On Next?" exhibition, celebrating the project's ten-year milestone. The 10th anniversary event will feature an overview detailing the creative vision of talents who, from the first year to-date, have graced the Altaroma catwalks.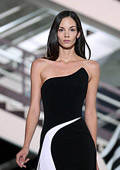 World fashion
The 25th edition of AltaRomAltaModa returns to animate the capital with an unmissable selection of events including catwalk shows, exhibitions, previews and special projects according to the organizers.

Iconic couture houses Curiel Couture, Renato Balestra and Sarli Couture confirmed their presence on the Altaroma calendar. We present you some of the models from the Fall-Winter 2014/2015 Haute Couture colletion for Italian label Sarli Couture.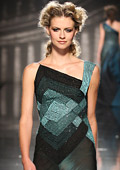 World fashion
The 19th edition of AltaRomAltaModa was held from 8 to 11 July 2011 at Complesso Monumentale S. Spirito in Sassia. This year, the image of the event has been entrusted to British artist and photographer Katerina Jebb whose stylistic code is characterized by the use of superimposed images achieved through the use of photocopiers and scanners.

Well-established names of historic Maisons including Sarli, Curiel, Balestra and Gattinoni presented their collections in Rome.