'Magic Circus' at the Marc Cain show during Mercedes-Benz Fashion Week Berlin
Actress Hilary Swank, Marcia Cross, Sylvie Meis and many more in the front row

Berlin, 10 July 2014 -With 'Magic Circus' as the theme, the new looks of the upcoming Spring/Summer 2015 collections by Marc Cain were presented at an exclusive show during Mercedes-Benz Fashion Week Berlin.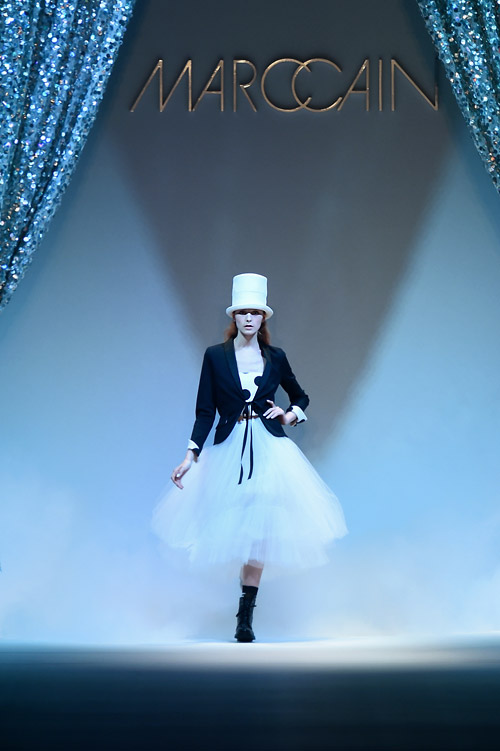 The front row was once again packed with illustrious guests: Hilary Swank, Marcia Cross, Sylvie Meis, Motsi Mabuse, Franzi Knuppe, Nina Eichinger and many more were all impressed by the new designs for the coming season.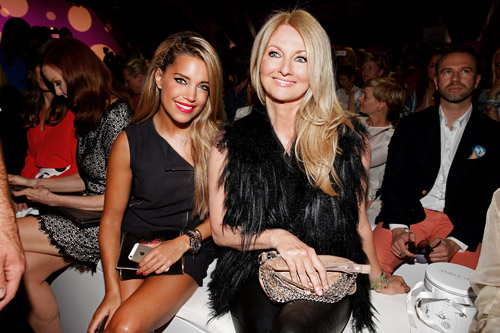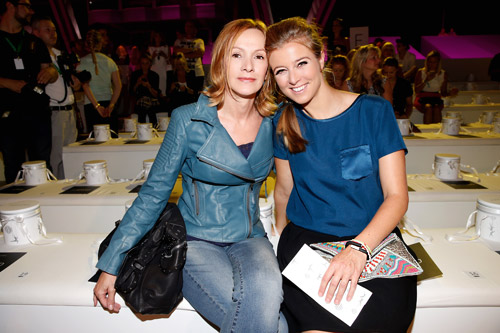 The Spring/Summer 2015 collection brings together technology and femininity. Pastel tones are an important look. Stripes, polka dots, flowers and animals dominate the prints.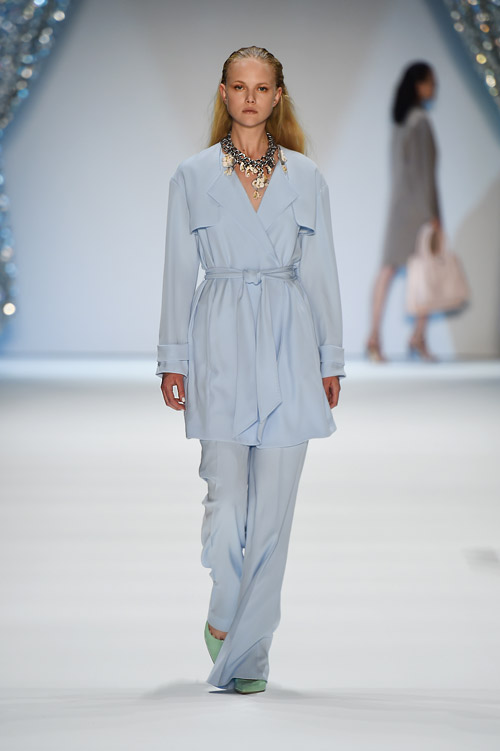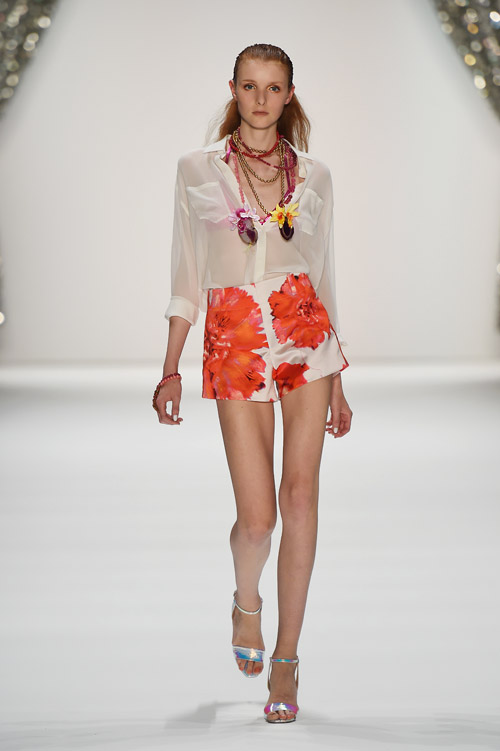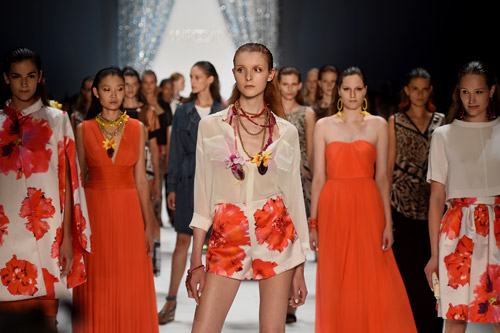 The urban setting of the Erika Hess Ice Stadium formed a contrast to the magical staging of the show, which was spectacularly opened by five performance artists. The highlight was the acrobatic performance on an oversized mannequin.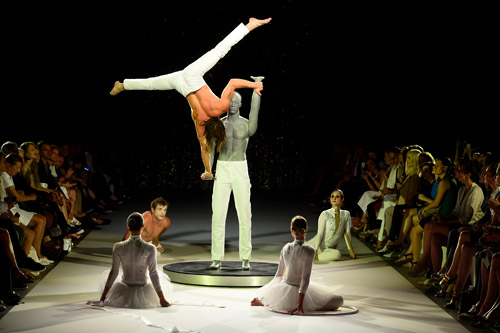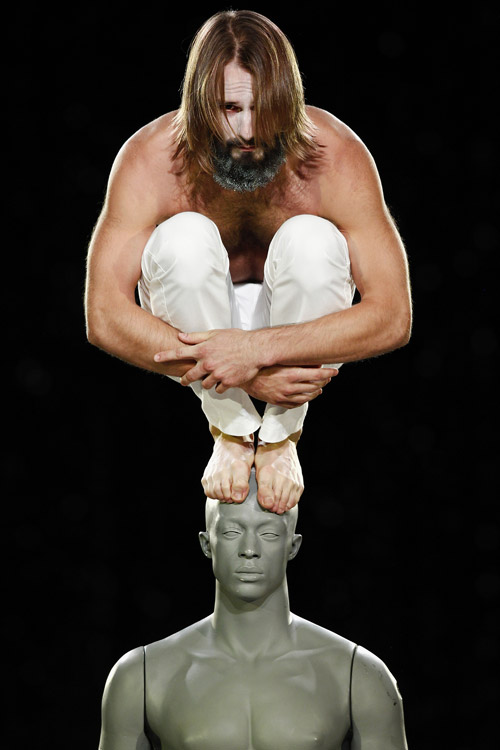 'I chose this Marc Cain outfit because it's fun and feminine. The show was beautiful and merged art and fashion together perfectly', said Hilary Swank, who expressed her enthusiasm to Karin Veit, Creative Director of Marc Cain, directly after the show.
And Hollywood-actress Marcia Cross was full of praise: 'What a fantastic production! I travelled here especially for the Marc Cain show and it has exceeded my expectations. I already have several outfits on my must-have list for next season.'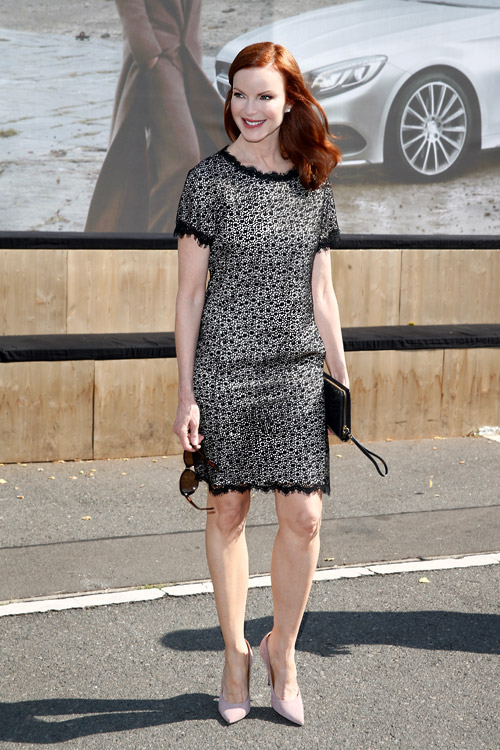 Model and TV presenter Sylvie Meis was also dazzled by the fashions presented on the catwalk: 'What a wonderful show! I love the combination of feminine and sporty details. The materials all looked so exquisite!'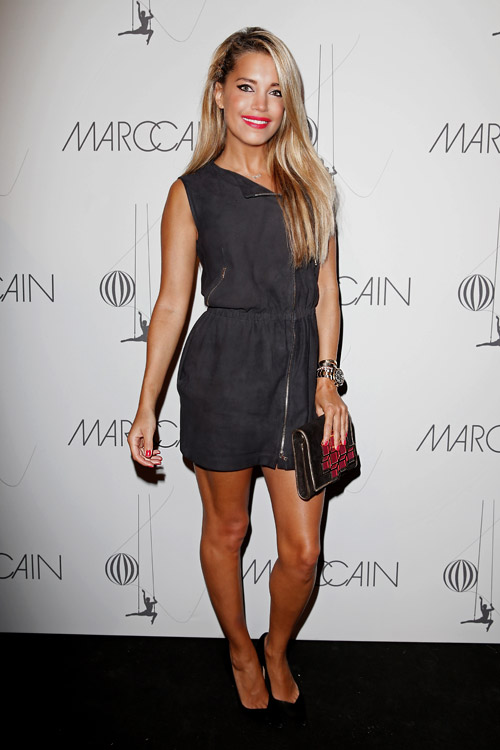 'A brilliant show with an outstanding performance. Berlin is meanwhile a firm fixture on our show calendar. Marc Cain reinvents itself every season, without ever losing its distinctive style. After this excellent start, we are looking forward to a very successful season', said Helmut Schlotterer, Chairman of the Management Board and founder and owner of Marc Cain.


Photos and info: image.net


Hits: 9190 | Leave a comment