Birth by Maya Hansen at Mercedez Benz Fashion Week Madrid
Inspiration:
Birth. To born. Back to roots. Give birth. In and out concept. Embryo development into foetus and into human being. Gynaecology and obstetrics. Mother and foetus physic and psychological conditions. In utero communication. Printings inspired by the anatomist William Hunter drawings, obstetrician specialist.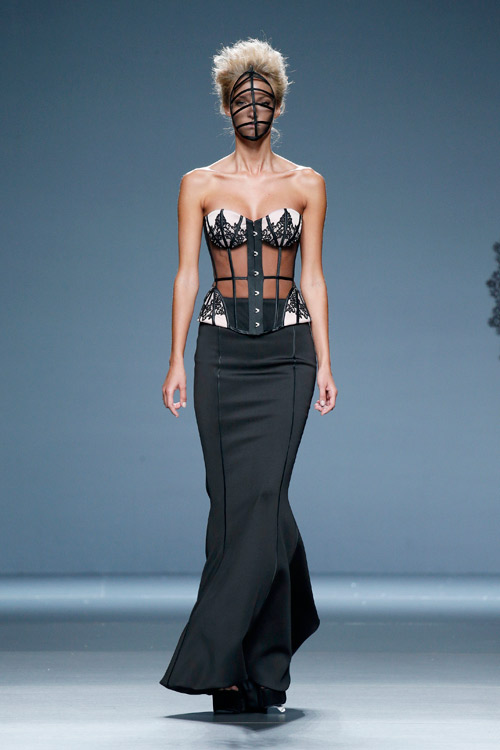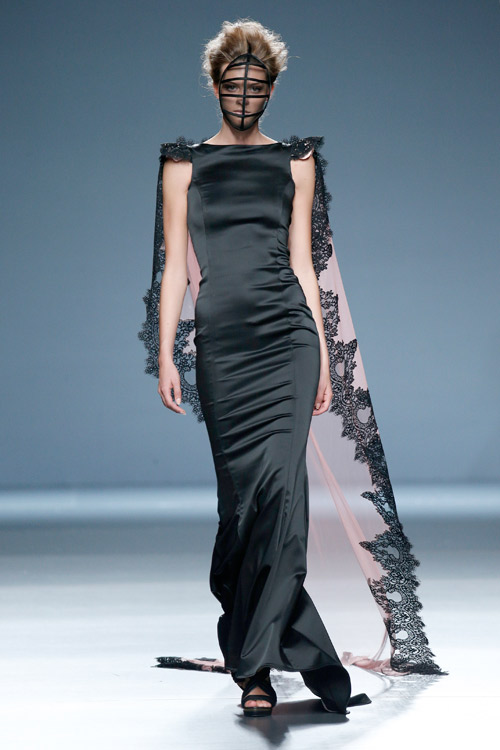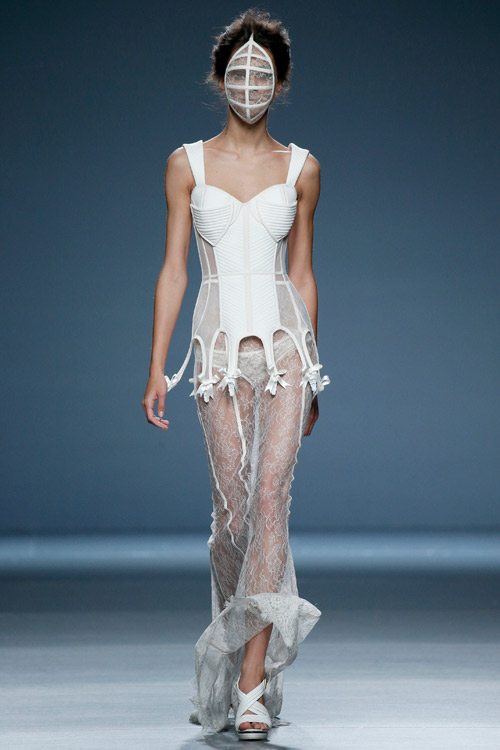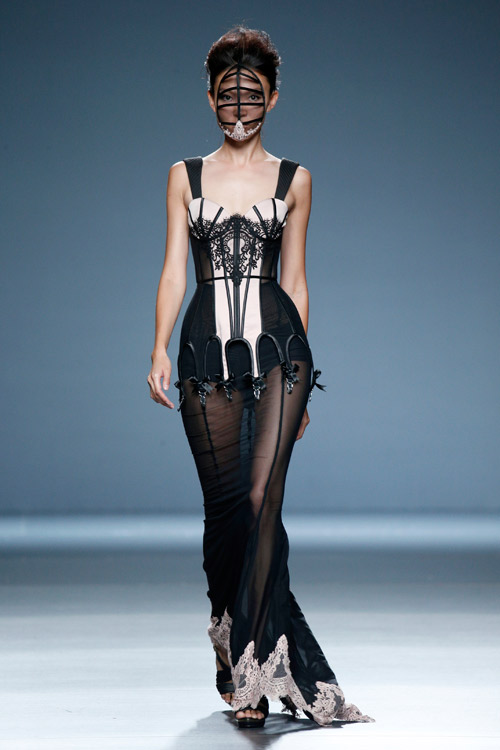 Fabrics:
Heavy weight fabrics (300 and 400 g/m2). Printed and solid satin and elastic taffetas. Brocades. Chantilly laces and dyed laces. Elastic and sequined fabrics. Transparent fabrics in front of opaque fabrics. Vintage printings with a naive touch, mixed with lingerie aesthetic, architectural models and retro-futuristic wave.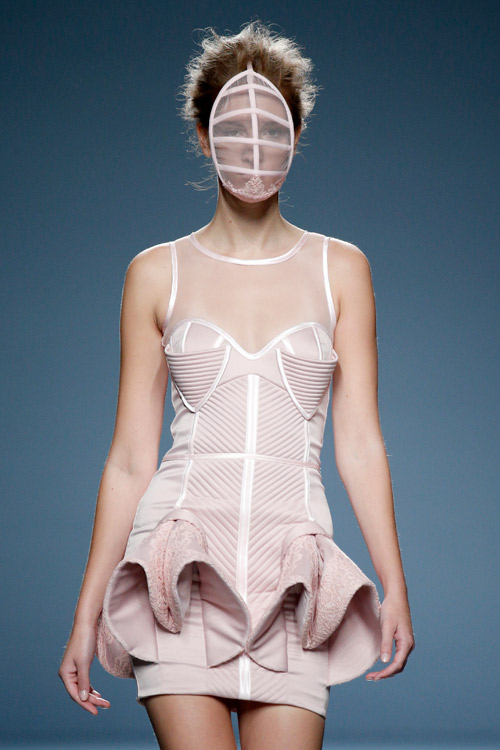 Colours:
Ink blue, dusted pink, black, off-white. Toile de jouy digital printing over heavy weight taffeta stretch with drawings inspired by the illustrator William Hunter, obstetrician specialist.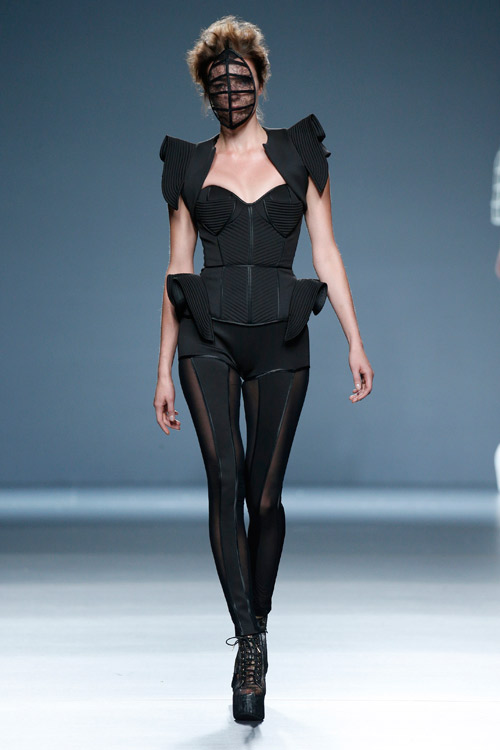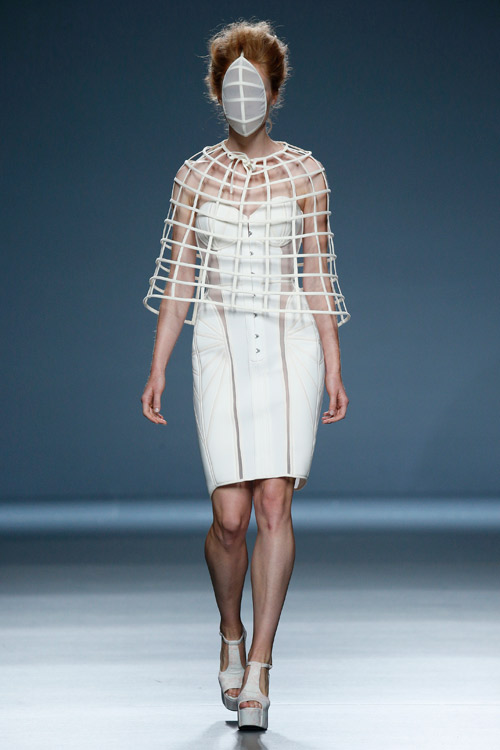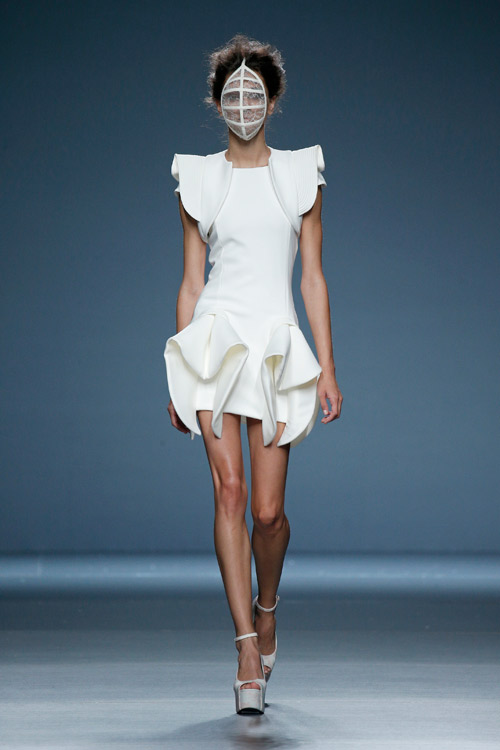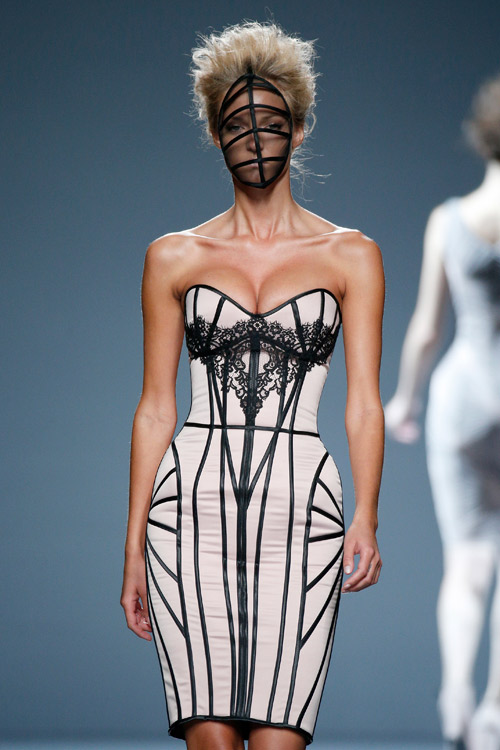 Silhouettes:
Metal and plastic bones corsets made with both rigid and elastic fabrics. Softer silhouettes tan previous collections. Long dresses and cocktail dresses in elastic fabrics and bolero jackets. Skirts with volume pieces and leggings. Ultra soft and feminine garments with and architectural touch.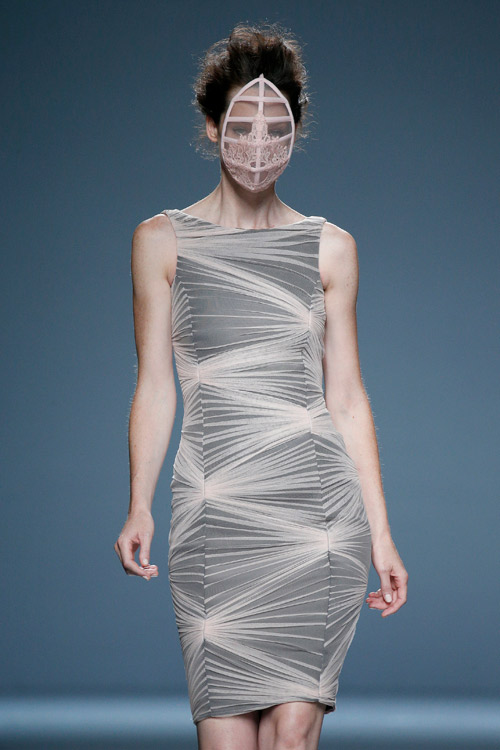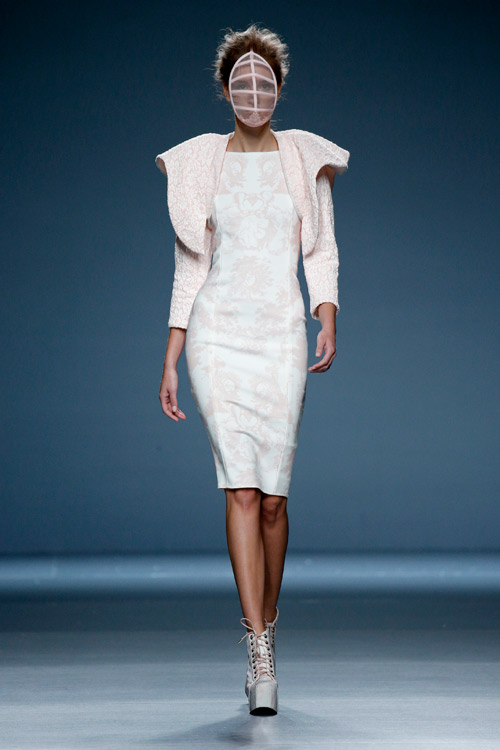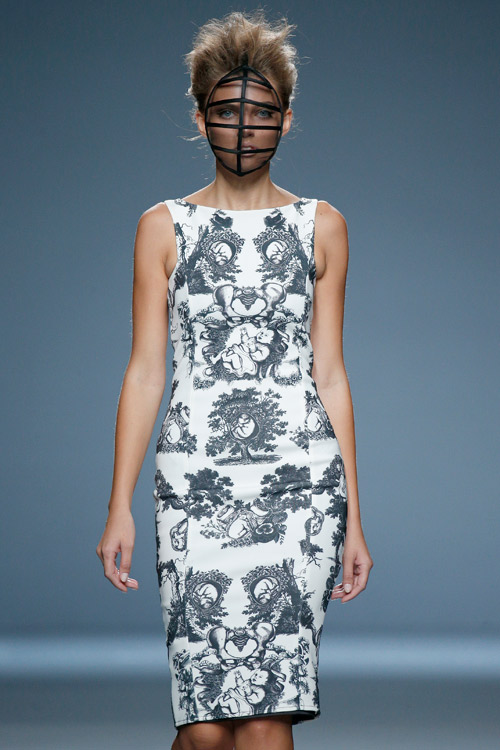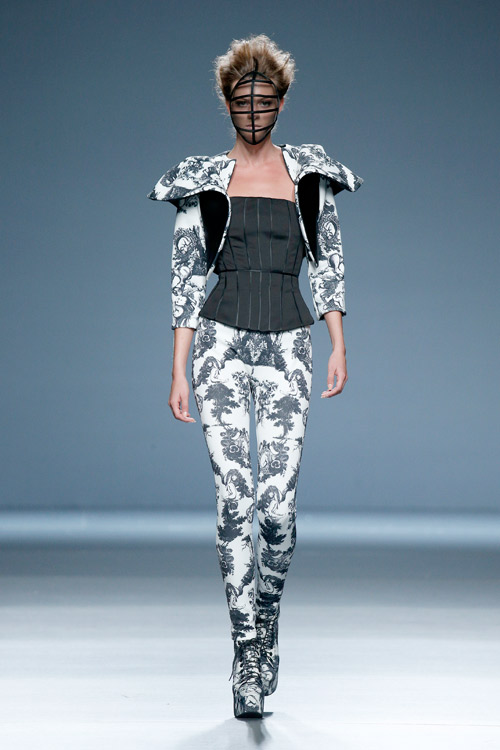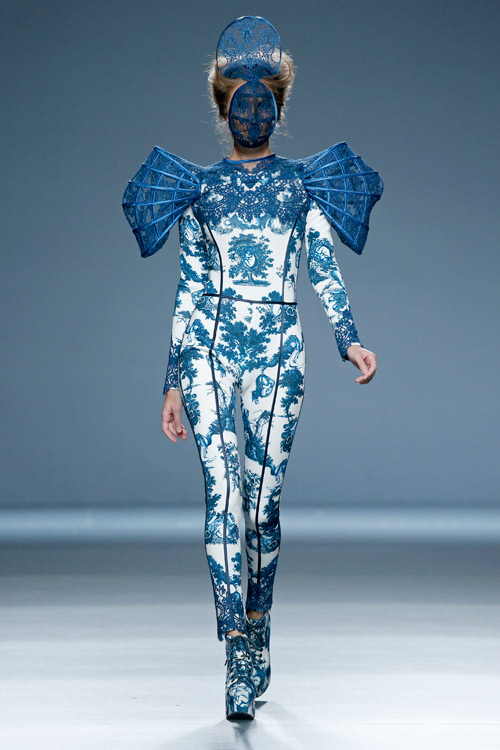 Hits: 6979 | Leave a comment