DEBORA charmed Bulgaria
* Four winners of the title "Miss Bulgaria" became ladies of the leader in cosmetics
Bulgarians, who appreciate the quality cosmetics have a new ally. The newest revolutionary products of the Italian brand name "Debora" can already be found in the luxury shops. The trademark is also known as the cosmetics of "Miss Italy", since the winners in the prestigious competition have the privilege of presenting the products of the famous brand name.
"Everet Sofia" - official distributor of "Debora" in Bulgaria chose an original way to present the hot trends in make up according to the Italian specialists.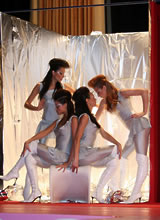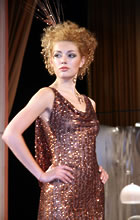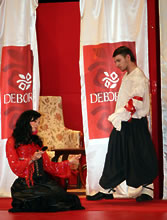 Through a colourful fashion show "Debora" demonstrated the four main themes.
DEBORAH HI-TECH: The line offers high quality products, personification of the modern technologies and revolutionary formulas. The Hi-Tech woman of "Дебора" is modern, free, covered with brilliance.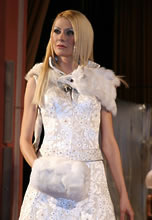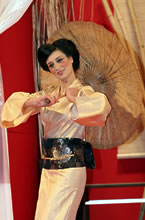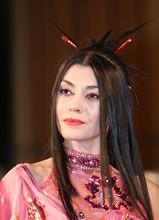 DEBORAH Russian Glam: Main accent are the fresh colour shades and exclusive decorations. The aim is to present the elegant splendour of tsar's Russia. In make up, the accent is on enhancing the eyes, contrasting the pale skin. The lipstick is in the characteristic of the season mat and natural nuances, the cheek bones are mysteriously emphasized.
DEBORAH Milano Tokyo: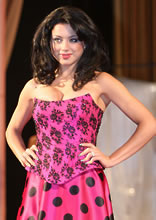 In accordance with the fashion trends in the collections of Gucci and Cavali, where the Japanese style is present, "Debora" created a sophisticated line with fresh and sparkling colours. The eyes are the main accent, the blush on the cheeks is compulsory!

DEBORAH Ti colora la Vita ("Debora" colours life): "Debora" adores the colours, the variety of products, every woman will be able to find her favourite colours. The colours are in line with the fashion trends.

Each theme was interpreted through the magic of music and dance. Four winners of the title "Miss Bulgaria" became ladies of "Debora" and visualised the accents in make up. The dresses of Virginia Zdravkova, two times winner of the award "Fashion Needle" by the Academy of fashion, contributed to strenghtening the impression.

Photos: © Archive "Everet Sofia"


Hits: 13940 | Leave a comment