Swarovski - crystals for all tastes
Swarowski is a luxury brand of crystals produced by Swarovski AG. In 1892 Daniel Swarovski inventented his automatic cutting machine and patented it. In 1895 he founded his family-owned company with the assistance of Franz Weis and Armand Kossmann.

In order to create a crystal that allows light to refract in a rainbow spectrum, Swarovski coats some of its crystals with special metallic chemical coatings.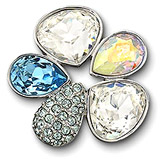 Swarovski crystal contains approximately 32% lead to maximize refraction. Aurora Borealis, or "AB", is one of the most popular coatings, and gives the surface a rainbow oil slick appearance. Other coatings include Crystal Transmission, Volcano, Aurum, and Dorado. Coatings are applied to 50% of an object, however some are coated two times, and thus are designated AB 2X, Dorado 2X etc. In 1999 Swarovski announced the Crystal Tatoos which could be attached directly on the body. Demand for these gems as well as all the other Swarovski products is growing fastly.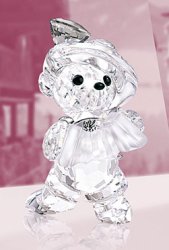 In 1995 Swarovski celebrated its 100 aniversary and opened the "Swarovski Kristallwelten" a manmade grotto filled with the most magnificent crystal creations.

The original Swarovski logo was an edelweiss flower, but was replaced with the current swan logo in 1988. All sculptures are marked with this logo.

Photos: Swarovski.com


Hits: 13497 | Leave a comment