Irina Shayk for SUITEBLANCO Winter 2014
The best of winter was yet to come. It is a couple of weeks now since SUITEBLANCO launched its winter campaign starring the lovely Irina Shayk, which will bring the fashion firm's season and the year to a close.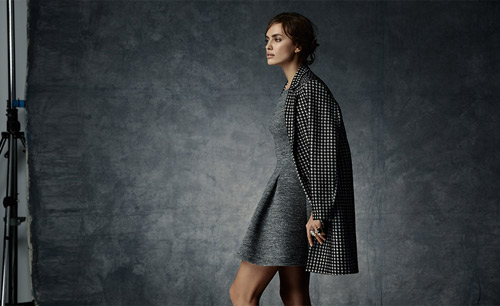 The campaign has been divided into two stages. The first of these features stunning Russian top model Irina Shayk modelling four striking looks and a 'making-of' video showcasing the entire campaign.
Although there are plenty of shades of grey and warm earth tones, the fashion store firm has designed a warm winter wardrobe based on deep black and a determination to make each and every garment a unique choice. These clothes are exude feminine sensuality and the prices are as irresistible as the designs themselves. Eye-catching shapes such as the cross-back jumpsuit and the cocoon coat in houndstooth print; new garments with an original twist such as flowing culottes and statement pieces like the camel cord and fur combined vest.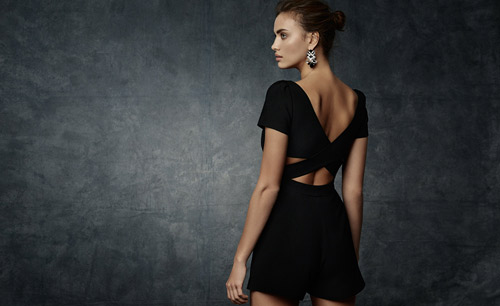 The dress, always a signature piece the firm's collections, is here in all shapes and sizes. Check out the diamond dress and the classic lady silhouette with a narrow waist and wide skirt.
Costume jewellery is a focal point of this season's range of accessories. The rule is, the bigger the better! Maxi earrings, rings and XL necklaces in glass add the perfect finishing touch to these striking looks.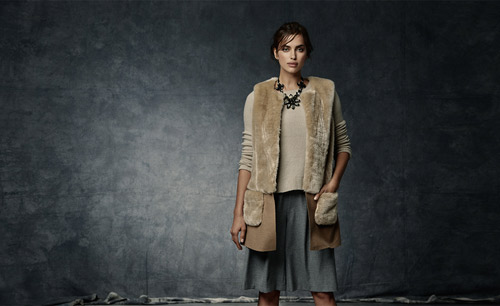 The long-awaited party collection will be officially revealed on 19 November when SUITEBLANCO presents the NIGHT campaign. This will also feature Irina Shayk and will be the firm's high point in the year 2014.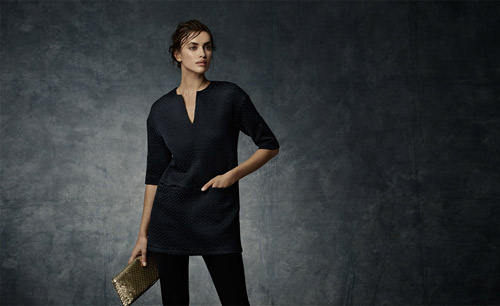 Photos and information: suiteblanco.com


Hits: 6094 | Leave a comment