Oscars 2017: La La Land director Damien Chazelle Style
Author:
Silvia K.
Jaeger-LeCoultre congratulates "La La Land" director Damien Chazelle for winning Best Director Oscar at the 89th Academy Awards

With 14 nominations and 6 wins, "La La Land" swept the 89th Annual Academy Awards with Best Directing, Actress in a Leading Role, Cinematography, Music (Original Score), Music (Original Song), and Production Design.

For his Best Directing Award, Damien Chazelle sported his pink gold Jaeger-LeCoultre Master Grande Ultra Thin Small Second.

During the Award Season, "La La Land" shined amongst the stars of the seventh art starting with the 74th Golden Globe Awards where the film received seven awards including Best Director, Best Screenplay, Best Comedy Picture, Best Score, Best Song and Best Actor nods to Ryan Gosling and Emma Stone.

"La La Land" world premiered at the opening of the 73rd Venice International Film Festival where Jaeger-LeCoultre has been partner of for more than a decade. On this occasion, Damien Chazelle also wore his Master Ultra Thin Moon timepiece.

"La La Land" tells the story of Mia (Emma Stone), an aspiring actress, and Sebastian (Ryan Gosling), a dedicated jazz musician, who are struggling to make ends meet in a city known for crushing hopes and breaking hearts. Set in modern day Los Angeles, the original musical about everyday life explores the joy and pain of pursuing your dreams.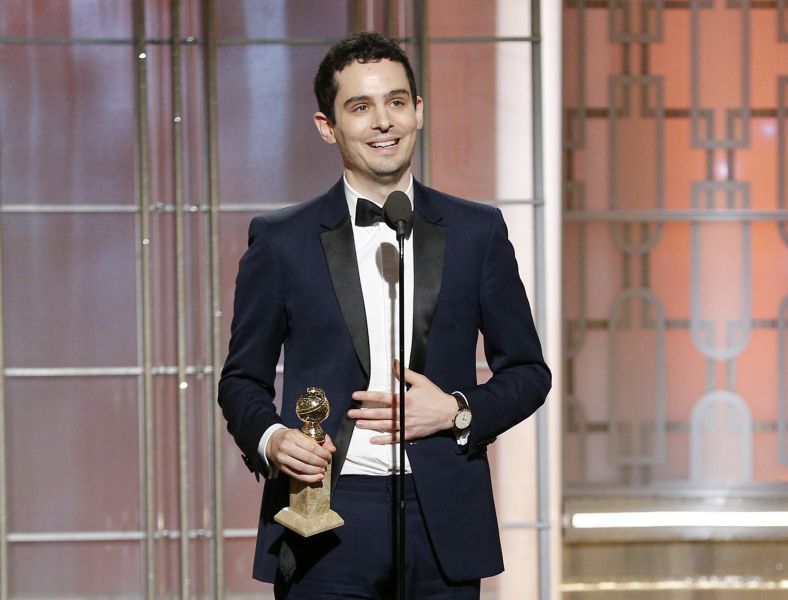 Previous
Next

Show all thumbnails
News about Oscars 2017: La La Land director Damien Chazelle Style