Tag: Bipone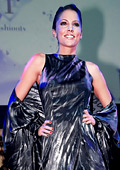 Young designers
The designers' duo "Bipone", "Golden needle 2008" owners for the best young designer proved again that they deserve this award.

The students of New Bulgarian University succeeded in two weeks to provoke the media. After they were between the eighth finalists from whole Austria on the fashion competition "Ringstrassen Galerien Designer Award", they presented their collection glamorously on the last fashion show in Hilton hotel in Vien.

On the grand fashion performance the talented Bulgarians made the fashion specialists seriously to reestimate the value of Bulgarian fashion. Between the 500 official guests were the Bulgarian ambassador in Austria Radi Naidenov and the director of the Bulgarian Culture Institute Borislav Petranov.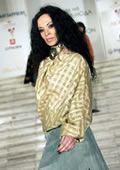 Young designers
The creative tandem Bilyana and Petar living and working in Vienna, will open their first atelier in the downtown of the Austrian capital city.

Both Bulgarian designers are known as "Bipone".

The opening date is February, 15th. All the connoisseurs of this fashion tandem will take the chance to visit "Bipone Design Atelier" where they will find unique, hand-made toilets.