Bulgarian Fashion in the heart of Vienna
The creative tandem Bilyana and Petar living and working in Vienna, will open their first atelier in the downtown of the Austrian capital city.
Both Bulgarian designers are known as "Bipone".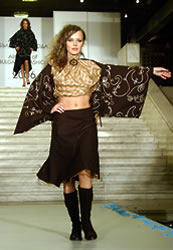 The opening date is February, 15th. All the connoisseurs of this fashion tandem will take the chance to visit "Bipone Design Atelier" where they will find unique, hand-made toilets.

The art idea for transforming the fashion through music is only a part of surprises for the clients provided by both Bulgarian designers. Saxophone musician will present the models in the collection under the jazz music performing.

The Boutique shop was built in baroque style coupled with modern elements. Bilyana and Petar prefer refined interior outline and the tonality vary from cognac and sun-yellow to the orange. The innovative idea to set a fireplace in the atelier brings an additional cosiness.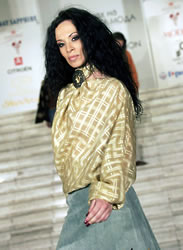 Bipone models are designed by natural materials. Every client will find ready clothes there but also can be consulted individually according to his own body structure and size. Bipone Design Atelier will make an overall styling from the individual drawings through making the clothes and choosing the accessories.

Photos:
1. - 2. Models of "Bipone", presented on the premiere of "Almanac of Bulgarian fashion 2006".
Photo: © Bojidar Markov/ © Ivan Vassilev


Hits: 9594 | Leave a comment