Tag: almanac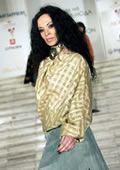 Young designers
The creative tandem Bilyana and Petar living and working in Vienna, will open their first atelier in the downtown of the Austrian capital city.

Both Bulgarian designers are known as "Bipone".

The opening date is February, 15th. All the connoisseurs of this fashion tandem will take the chance to visit "Bipone Design Atelier" where they will find unique, hand-made toilets.