Tag: Demi Lovato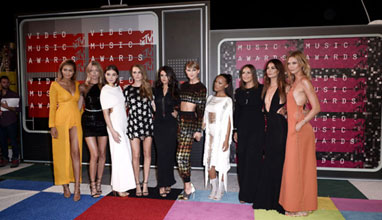 Week accents
A lot went down at this year's VMAs. So much that you may have forgotten the red carpet even happened, and don't worry, we get it. Still, there were a lot of memorable fashion moments that need to be honored, so take a peep below at our favorite looks of the night.
Lifestyle chronics
The 40th People's Choice Awards ceremony was held January 8, 2014 at the Nokia Theatre in Los Angeles, California.
US actress Sandra Bullock dominated the competition by winning the most awards and four of her five nominations, including 'Favorite Movie Actress'.