Tag: Denkendorf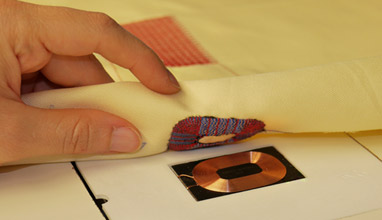 Business news
Current hygiene regulations all over the world require restaurant operators to ensure sufficient distance between guests. Intelligent tablecloths could soon help with this often complicated seating management. In addition, with the help of sensor technology, restaurant visitors could place their orders directly into the fabric without contact with the waiter and even use play functions after the meal. The German Institutes of Textile and Fiber Research Denkendorf (DITF) are conducting research on tablecloths that are not only smart but also feel like textiles and can be used despite having built-in sensors.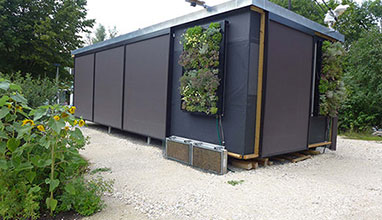 World fashion
The ForschungsKUBUS is a self-contained research center with a floor area of approximately 40 square-meters that is available to industry and research institutes. The key focus areas are intelligent light management and vertical greening. Textile surfaces are also tested here for their suitability to be used as building façade textiles and other new architecture-related applications.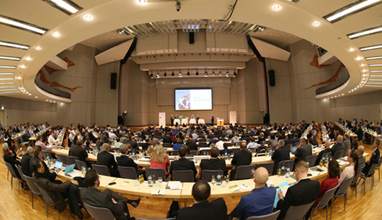 Events
Stuttgart – between November 30 and December 1, one of the most important conventions for the European technical textile industry took place in Stuttgart. The Aachen-Dresden-Denkendorf-International Textile Conference brought together 600 professionals from 28 countries, across four continents from the textile, textilemachinery and various user-industries. Economy and research experts reported on research results and marketable textile innovations concerning high performance fibers, fiber composites and medical textiles.