Tag: Great Britain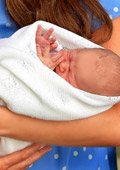 Lifestyle chronics
Yesterday, July 23, 2013, 7:14 p.m. London time, the Duke and Duchess of Cambridge stepped out of the doors of St. Mary's Hospital's Lindo Wing in London to pose for photographs with their newborn son.
The proud father said that they are still working on a name. His title will be His Royal Highness Prince (name) of Cambridge.
The day-old baby was swaddled in a white blanket, Kate was wearing a bespoke blue polka dot dress by British designers, Jenny Packham, and signature wedges in cream, while William was in dark pants and ubiquitous blue collared shirt.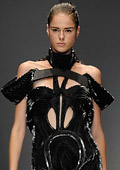 Business news
Taking a look at the schedule of designers and brands, presenting their collections at Paris Fashion Week, you can see that foreign names prevail. About 25% are the real French designers and brands, such as Balenciaga, Balmain, Sonia Rykiel, Jean-Paul Gaultier, Yves Saint Laurent, Hermes, Agnes B. etc. There are many Italian and Belgian designers and fashion houses that show their collections in Paris and among the other presented countries are Great Britain, USA, Spain, Portugal, Denmark, Germany, China, Japan, Singapore, India, Brazil...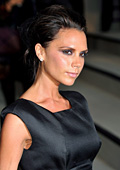 Accessories
Victoria Beckham has released her new handbag collection.

It is early to say that Victoria Beckham's fashion line can be haute couture, but her clothes and accessories are very popular among women in UK. Her bags are sold almost at the same price as the bags of brands like Louis Vuitton and Hermes. In the collection there is an alligator-skin handbag costing $29 600.