Tag: Ideabiella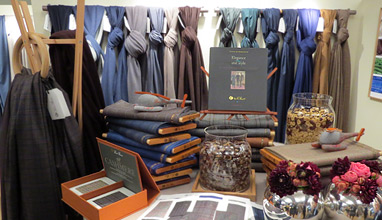 Sustainable fabrics
Loro Piana has always been associated with the very finest and best raw materials. For the past six generations, Loro Piana has been the vanguard of developing the potential of Super 120's wool. This winter the focus will be on wool - the oldest natural fibre known to man. Alongside cashmere, wool has undergone innovative treatments and used to create brand new blends to enrich the products presented at the Milano Unica fair, where I visited the booth of this premier international textile brand.
Business news
Martina Martini is 14 years old and this is her third participation at Milano Unica. After one year at a school in Canturbury, UK, she continues her education at the places, where people are doing real business.

Martina has interest in fashion design, fashion journalism and photography. At Milano Unica she was selecting fabrics and accessories for her Autumn/Winter collection of children's jackets Richmart Junior.