Martina Martini - the only child doing business at Milano Unica
Martina Martini is 14 years old and this is her third participation at Milano Unica. After one year at a school in Canturbury, UK, she continues her education at the places, where people are doing real business.
Martina has interest in fashion design, fashion journalism and photography. At Milano Unica she was selecting fabrics and accessories for her Autumn/Winter collection of children's jackets Richmart Junior. There she also met and interviewed many top managers from Dormeuil, Vitale Barberis Canonico, Cerutti, E.Thomas, etc.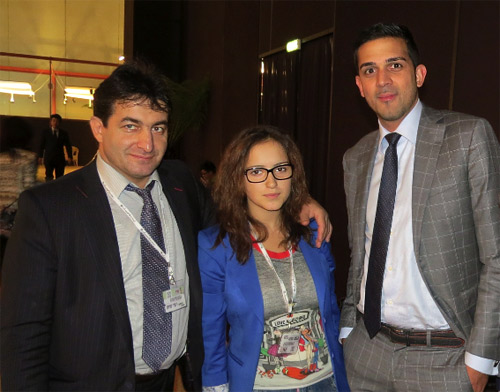 Photo:
1. Martin Yordanov, Martina Martini and Keyvan Badri - Manager of Dormeuil


Hits: 8478 | Leave a comment