Tag: Cerutti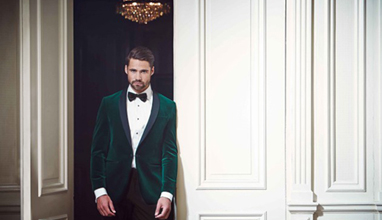 Made-to-measure
The MTM service provides the costumers with an experience in fine craftsmanship which results in a superior quality garment. Each garment is individually fitted by the retailers well educated staff, to match your specific needs and measurements. Then you have the opportunity to choose from hundreds of selected fabrics, what all comes from the finest fabric producers in Europe like Loro Piana, Dormeuil, Vitale Barberis and Cerutti etc.
Business news
Martina Martini is 14 years old and this is her third participation at Milano Unica. After one year at a school in Canturbury, UK, she continues her education at the places, where people are doing real business.

Martina has interest in fashion design, fashion journalism and photography. At Milano Unica she was selecting fabrics and accessories for her Autumn/Winter collection of children's jackets Richmart Junior.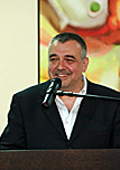 Fashion magazines and books
Prof. Lubomir Stoykov's new book World Fashion. Part Three: Italy is already a cultural and aesthetical fact. During its official premiere at Vitosha Park Hotel, it was presented by H.E. Stefano Benazzo – ambassador of Republic of Italy to Bulgaria who is also author of the introductory words. Mr. Benazzo notices: The work of Prof. Lubomir Stoykov has the merit to tell the story of the evolution of the Italian fashion through the stories of our biggest designers from the post-war period until the present, showing that fashion is most of all a result of the labour of really unusually people rather than of more or less inspired persons, more or less anti conformists. I am grateful to Prof. Stoykov, because thanks to him, many Bulgarians who love so much our country, will be able to "understand" the Italian fashion, will be able to explain its language and symbols, rather than only fall in love from first sight.