Tag: Jasmina Toshkova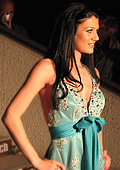 Fashion shows
On 11 June 2010 was held the first evening of the fashion show Fashion evenings 2010 in Grand Hotel Varna, St. Konstantin and Elena. The spectacular event is held for 9th year. Elegant, boutique, formal dresses were presented by famous Bulgarian brands Coralia, with designer Veneta Vassileva, whose collection is dedicated to 20 years of creative work, Azalia boutique, whose collection is dedicated to their 10 year anniversary and Romantika Fashion, with designer Sofia Borisova, with collection for 17 years of its activity.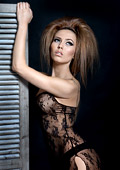 Fashion shows
After a few days on 11 and 12 June 2010 at Grand hotel Varna in "St. Konstantin and Elena" will be held Fashion evenings 2010 with the participation of Bulgarian designers and fashion houses. This year face of the fashion show is the top model Jasmina Toshkova.

On June 12, Saturday, will be presented collections of Roma fashion – modern and authentic costumes from the Balkan countries, Efradin Atelier, Fortuna style 95, 2Morrow, Delfina swimwear, Sharin underwear, accessories 4ARK, Tiffi, Richmart, etc.