Tag: Karlie Kloss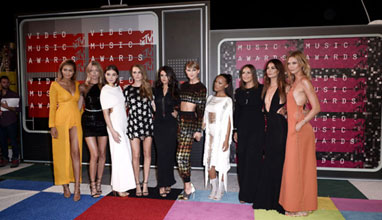 Week accents
A lot went down at this year's VMAs. So much that you may have forgotten the red carpet even happened, and don't worry, we get it. Still, there were a lot of memorable fashion moments that need to be honored, so take a peep below at our favorite looks of the night.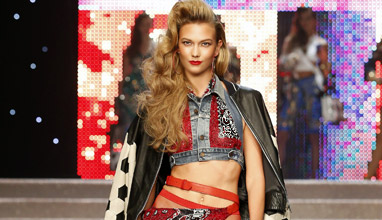 Models and photomodels
The famous model Karlie Kloss admits that her favorite ballet is responsible for her style of dress in everyday life.
Fashion shows
On the evening of November 9 in New York took place Victoria's Secret Fashion Show. 31 sets of wings and 69 outfits in total were presented by the sexy angels. The whole to-do cost was $12 million and featured more than 2 million Swarovski crystals on the models. Candice Swanepoel opened the show in a ballet-inspired tutu. Karlie Kloss, Bregje Heinen, Joan Smalls and 12 more models made their Victoria's Secret debuts at the show, alongside seasoned names and the brand's legendary Angels among which Alessandra Ambrosio, Chanel Iman, Adriana Lima, Lily Aldridge.