Tag: Mariah Carey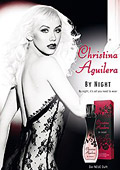 Fragrances
Christina Aguilera, Mariah Carey and Shakira are among the stars battling it out for a top honour at a prestigious fragrance awards ceremony later this year.

Aguilera's self-titled scent, as well as her By Night version, Carey's Lollipop Bling, and S by Shakira are all up for the Broad Appeal (Women) honour at America's annual FiFi Awards. Also nominated are Halle by Halle Berry, Avril Lavigne's Forbidden Rose, Eva by Eva Longoria and Outspoken by Fergie of the Black Eyed Peas.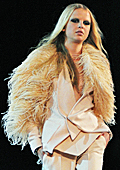 Fashion shows
Full of originality, Oi Fashion Rocks arrived in Brazil and brought international and national fashion and music shows in an unheard of arena in Jockey Club of Rio de Janeiro.

The Brazilian edition was the first one held in Latin America and the only one promoted in 2009. Oi sponsored the event, which besides gathering the best in music and fashion is ruled by its social concern.

In Brazil, Oi Fashion Rocks counted on famous brands dictating trends such as Marc Jacobs, Versace, Givenchy and Calvin Klein and several attractions of the national and international music scene, among them Mariah Carey and Puff Daddy.
Lifestyle chronics
The 'Hero' singer has put a hot pink, fishtailed asymmetric frock onto the auction website to raise money for breast cancer charity Susan G. Komen for the Cure.
The gown was created by Julian Contreras as part of a competition where the singer asked fans to design a dress inspired by her Deicious Pink fragrance. It is one of only three in existence.
Mariah was last seen wearing the dress on a dinner date with husband Nick Cannon in Calfiornia in April.
The close-fitting dress will be listed until May 30.