Tag: Mark Jacobs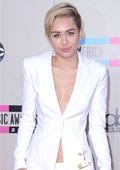 Business news
Miley Cyrus is the star who is considered to be dressed the best and worst. So we selected the most memorable outfits of the singer. Especially the choice of dresses.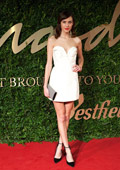 Competitions & awards
The evening saw a total of 16 awards presented to the leading figures in fashion, recognising creative talent and design excellence across all areas of the industry. The ceremony was hosted by one of the UK's most exciting comedy talents, Jack Whitehall, and was attended by industry members, including retailers, models, celebrities and media, and for the first time this year, members of the public who purchased tickets to attend.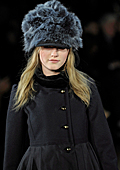 Fashion collections
Mark Jacobs gave up the image of fashion's "wild child" with his Fall/Winter 2010/2011 collection at New York Fashion Week.

His elegant collection was presented by models with simple, natural hair and almost non-existent make-up. The focus was on the comfortable to wear skirts and jackets in graphite color, combined with soft, warm sweaters.