Tag: Massimiliano Giornetti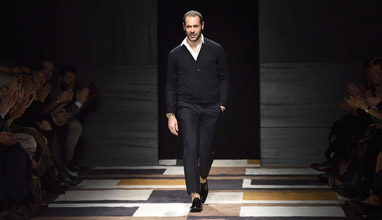 World fashion
The 44-year-old designer was part of the label's team since 2010 - he started as part of the meanswear team and in 2011 was promoted to creative director, overseeing the men's and women's collections. He brought new ideas into the 'DNA of the brand', but it is time for change obviously - which is a common event in the men's fashion world lately.
Menswear collections
'Expert Italian tailoring - an intrinsic part of the house's DNA - merges with sportswear to create a new archetype of the male wardrobe, acquiring an unprecedented, impalpable consistency unbound to seasons', Massimiliano Giornetti, Creative Director at Salvatore Ferragamo.