Tag: Miss Earth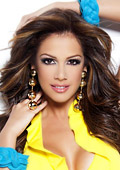 Competitions & awards
Twenty three year old Alyz Henrich from Venezuela is the new Miss Earth. The final ceremony was held on December 7, 2013 at Versailles Palace, Philippines.
This is a double victory for Venezuela this year after María Gabriela Isler won Miss Universe 2013 title.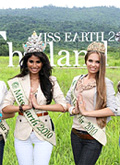 Competitions & awards
"Miss Earth is much more than just a beauty pageant, it's also an international environmental campaign." said Wanthanabhadee Jittanukroh, the CEO of the organizer PD Creation Co., Ltd., in an interview after the press conference on July 20, 2011 at the Kirimaya Resort in Khao Yai, Nakhon Ratchasima.

This year, Thailand is honored to be the host country for Miss Earth 2011 with the theme "Smile for Earth, for All". Aligning with the International Year of the Forests, this year's staging of the Miss Earth pageant is expected to be a grand showcase of Thailand's rich culture, tourist spots, and, more importantly, its efforts to save and protect the environment.