Tag: Most Stylish Men 2019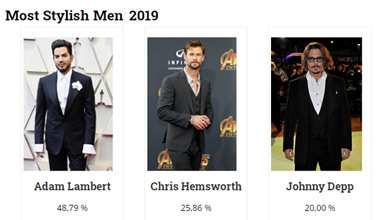 Competitions & awards
Winners in Most Stylish Men 2019 are Adam Lambert, Chris Hemsworth and Johnny Depp. Adam Lambert is the top winner for a fourth consecutive year! That proved his impeccable style, talent and popularity.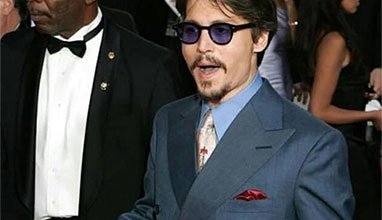 Competitions & awards
The contest for Most Stylish Men continues with new nominees, selected based on the most current photos showing their increadible style. We selected the most famous men dressed in colorful suits that dress to impress.