Tag: Plovdiv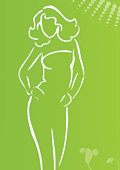 Business news
International Fair Plovdiv organizes in Plovdiv, in partnership with the Bulgarian Association of Apparel and Textile Producers and Exporters – BAATPE, the spring edition of the largest business initiative in the field of textile and apparel named BGate Spring.

The exhibition is expected to be the venue where Bulgarian manufacturers can meet their colleagues and partners active on the domestic and international markets. Its aim is to create a suitable business environment for exchanging contacts, strengthening the existing relationships and establishing new co-operations.
Lifestyle chronics
I LOVE FASHION, the official brand of the fashion channel FASHION TV, sets foot on the Bulgarian market.

The fashion label I LOVE FASHION is made by famous designers all over the world. Plovdiv is the first Bulgarian city, where a shop of FASHION TV will be opened with clothes of I LOVE FASHION. It will be in the newly built trade center Mall Plovdiv - 8 Perushtica Str. The official opening will be on 19 March.

The collection Spring/Summer of I LOVE FASHION turns every lady to the diamond of the evening. The clothes are playful and provoking.
Fashion shows
The company "Nia&Dorado" returned recently from Russia, where it presented successfully and with excellent results its new collection spring-summer 2003 at the fashion fair Sankt Peterburgh "Pen Expo" held from 1st to 6th October 2002.

Last month the well-known Bulgarian fashion house also successfully presented its collection in a review in the Forum Bulgarian fashion - Plovdiv during the Plovdiv fair.

On 29.10.2002 the company will participate in Pret-a-porte 2002/2003 autumn-winter in Plovdiv.