Tag: Polello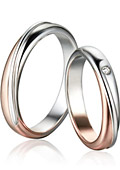 Accessories
Polello is a world's famous brand in the luxury area of wedding rings and has been working in this fashionable field from long time.

Customers prefer the luxury wedding accessories more than any other brand by its outstanding luxury designs and superb quality.
Now, Polello presents its new collection Eternity 2011.