Tag: Sofia Coppola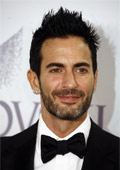 Collections
Catherine Deneuve, Sofia Coppola and Gisele Bundchen are a part of the stars in the latest advertising campaign of Marc Jacobs for new collection of Louis Vuitton.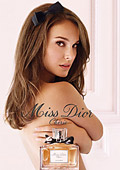 Fragrances
Natalie Portman joined the celebrities who become face of irresistible scents.

2011 is the year of Natalie Portman. Only a few days ago she won an Oscar for her role in "Black Swan" and not only she has big success, but this year the star will give birth to her first child. But there's always more – Portman was chosen for the face of the new perfume "Miss Dior Cherie".