Tag: Spain fashion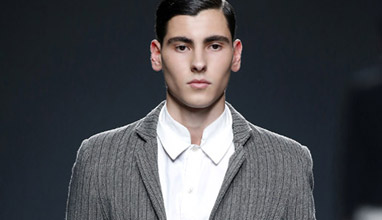 Fashion shows
Spain's major fashion event, organized by IFEMA, is taking place from 15 to 20 September, 2016. The catwalk shows will be held from 16 to 20 September in Hall 14.1 of Feria de Madrid. Today the Desigual firm will be holding a Re-see of its Spring-Summer 2017 collections with a surprising and innovative staging in Madrid.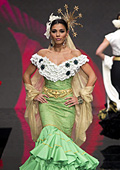 Fashion shows
From 2nd to 5th February took place the18th edition of the Seville International Flamenco Fashion Show 2012.

Flamenco flowers, dresses, shawls, shoes, necklaces and earrings were showcased at the fashion event in Seville, Spain. Twenty-four parades with 1200 dresses by professional designers such as Aurora Gaviño, Pilar Freire, Vicky Martín Berrocal, Juana Martín, Ana Morón, Cristo Báñez and Luchi Cabrera were presented. Visitors got a first glance of the latest in Flamenco Fashion.