Mercedes-Benz Fashion Week Madrid welcomes its 64th edition with 42 outstanding creators and brands set to take part
Spain's major fashion event, organized by IFEMA, is taking place from 15 to 20 September, 2016. The catwalk shows will be held from 16 to 20 September in Hall 14.1 of Feria de Madrid.
Today the Desigual firm will be holding a Re-see of its Spring-Summer 2017 collections with a surprising and innovative staging in Madrid.

MBFW Madrid will gather together designs by 41 of Europe's top creators, as well as those of an international designer who emerged from the Mercedes-Benz Fashion Days in Kiev.

Adding to the long list of designers and labels who took part in previous editions will be Leandro Cano, who is back after other editions, and Malne, a Spanish brand who will be attending for the first time, bringing elegant, unique and exquisite clothing.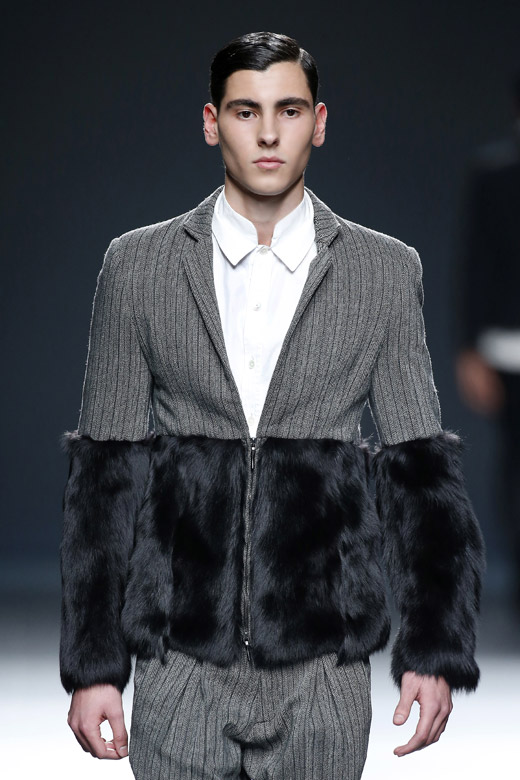 As usual, the last day of the programme of catwalk shows will be devoted to the 11 emerging design labels of Samsung EGO. Plus, fifteen young creators will be presenting their proposals at the Samsung Ego Showroom in Cibelespacio, where they will be on sale to the public throughout the entire event.


More about Mercedes-Benz Fashion Week Madrid

Since it took its first steps in February 1985, MBFWM has hosted the catwalk shows of over 300 Spanish creators.
Many of them began their careers while the event was still in its early days, and are now major names on the Spanish fashion scene. Other younger designers have become involved over the years, bringing their talent and new perspectives on fashion design with them thanks to their creative discourses.


Stay with us for more information about the Spring-Summer 2017 collections, presented during the
MBFW Madrid September 2016 edition!


Information: www.ifema.es
Photo: A model presents a creation from Etxeberría Fall-Winter 2015/2016 collection at MBFW Madrid  February 2015 edition; image.net


Hits: 4738 | Leave a comment