Tag: Suitsupply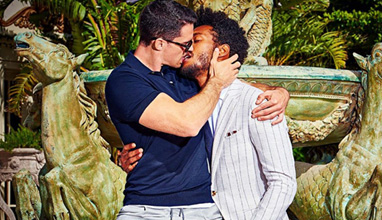 Curious news
A Netherlands-based men's suit company has faced a social media backlash in response to an advertising campaign featuring men embracing.
Menswear collections
Suitsupply presented its Spring-Summer 2017 collection earlier this month in the USA during the New York Fashion Week: Men's. Pieces were inspired by Bauhaus approach to design - practical and minimalist.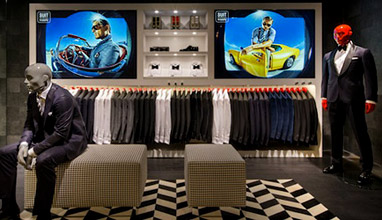 Menswear collections
Suitsupply is a men's fashion label, founded in Amsterdam by Fokke de Jong in 2000. It has 44 locations opened all over the world - from its home base in Amsterdam to London, New York and Chicago. Its last object was officially opened on April 25, 2013 in Philadelphia. It's placed at the 4,300-square-foot corner spot on 16th and Locust that was once a historic hotel. The slick two-story boutique has been revamped with shiny modern accents - like bright-red display tables, eye-popping graphic displays and illuminated built-in shelves that look like something out of an episode of The Jetsons.