Tag: Vanya Peneva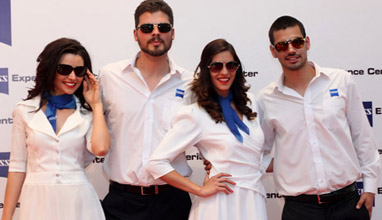 Week accents
Some of the best and most exclusive international sunglasses and prescription frames brands were presented at Zeiss Experience Center, Sofia. The review was specially prepared for the official opening of the first sophisticated optic in Bulgaria. Among the models that presented the glasses were Miss Bulgaria 2011 Vanya Peneva and Eva Kikerezova. They were wearing garments of the designer Veselka Krachunova from VHK Fashion.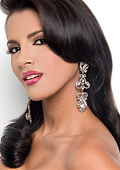 Competitions & awards
This evening in London took place the contest Miss World 2011, which had a record number of participants - 122. The crown of Miss World 2011 won the 21-year old beauty from Venezuela Ivian Lunasol Sarcos Colmenares, 179 cm. Her runner-ups are from the Philippines - Gwendoline RUAIS (2nd place) and Puerto Rico - Amanda PEREZ (3rd place). The top seven finalists were from Korea, Venezuela, England, Philippines, Puerto Rico, South Africa and Scotland.

The story of the beauty from Venezuela Ivian Lunasol Sarcos Colmenares is like a fairy tale. At the age of 8 years she became an orphan, when her parents died. Ivian was raised by the nuns in a convent in Tachira and was named Sora Ivian.