Miss World 2011 is Ivian Lunasol from Venezuela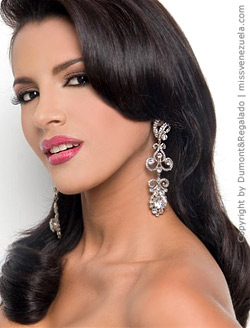 This evening in London took place the contest Miss World 2011, which had a record number of participants - 122. The crown of Miss World 2011 won the 21-year old beauty from Venezuela Ivian Lunasol Sarcos Colmenares, 179 cm. Her runner-ups are from the Philippines - Gwendoline RUAIS (2nd place) and Puerto Rico - Amanda PEREZ (3rd place). The top seven finalists were from Korea, Venezuela, England, Philippines, Puerto Rico, South Africa and Scotland.
The story of the beauty from Venezuela Ivian Lunasol Sarcos Colmenares is like a fairy tale. At the age of 8 years she became an orphan, when her parents died. Ivian was raised by the nuns in a convent in Tachira and was named Sora Ivian. For a while she intended to become a nun, but she gave up the idea and realized that her appearance would allow her to become famous and begin a career as a model. Today she wears the crown of the most beautiful in the world.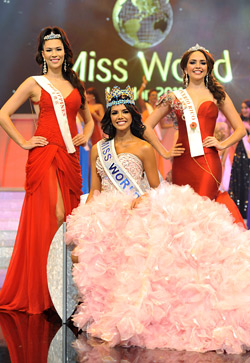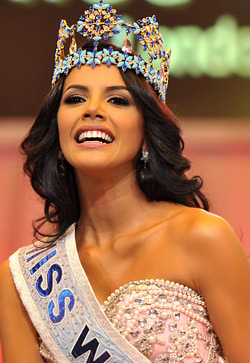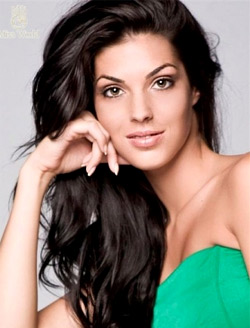 "Miss Bulgaria 2011" Vanya Peneva won the first place in the online voting with 51,5% from all votes on the site www.missosology.org. The beautiful Bulgarian was first among 113 participants. The votes for Vanya are from all over the world and the comments are positive.

Photos:
1. Miss World 2011 Ivian Lunasol Sarcos Colmenares from Venezuela
2. Miss World 2011 Ivian Lunasol Sarcos Colmenares from Venezuela and her runner-ups from the Philippines (left) and Puerto Rico (right). Photo: EPA/DANIEL DEME
3. Miss World 2011 Ivian Lunasol Sarcos Colmenares from Venezuela. Photo: EPA/DANIEL DEME
4. Miss Bulgaria 2011 Vanya Peneva


Hits: 30950 | Leave a comment