Tag: Wednesday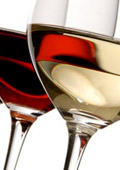 Curious news
This show the results of a new British survey.
It's been three full work days, and there are only two more. And that's enough reason for Britons to open a bottle of wine on Wednesday night at approximately 6.55 p.m.
So, Wednesday night is a Wine night. Let's see what kind of wine do they prefer:
40% of people, who took part in the research like red wine more, 36% - white and 20% - rosé wine.