Tag: brilliance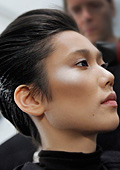 Health & Beauty
The slicked back hairstyle will be the hit of the spring season, according to Spanish media, so grab you gel and get ready to remember the wet hair look.
Just try to avoid the dry, heavily brushed texturing, instead stick to a wet effect.

To achieve the desired "wet look" effect is not necessary to use the whole pack of gel.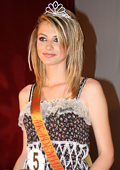 Models and photomodels
Beauty contests are becoming more and more popular as they are always accompanied by a lot of glamour, beauty and emotions. They give a chance to many young girls to show their beauty and talent and start they modeling career.

With the presentation of magnificent evening gowns and the round in bathing suits, those contests are very attractive for the spectators and they gain a big popularity. A lot of them turn in a grandiose show. An unforgettable spectacle was the contest miss Varna 2009, organized by VIP fashion group agency.