Tag: chamber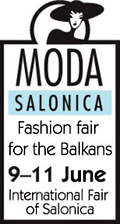 Business news

Leading companies, manufacturers and importers of ready-made clothes, accessories and faux bijoux participate in the largest fashion event in Salonica presenting their collections for Autumn - Winter 2007/2008.

Fashion News S.A. in cooperation with HELEXPO organizes the fair, with the support the Chamber of Small and Medium Sized Industries of Salonica.

This event provides immediate information of the fashion trends in women's wear, men's wear, and casual wear as long as the fashion trends for the accessories and faux-bijoux.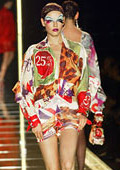 World fashion
Haute couture refers to the designing, creating, and selling exclusive custom-made, high fashion women's clothes.

The term "haute couture" comes from the French language. Haute means "high" or "elegant", Couture means "sewing" or "dressmaking".

A business must be a member of the Syndical Chamber for Haute Couture in Paris, which is regulated by the French Department of Industry, in order to be called a haute couture house.

Originally referred to French fashion and in France, now the term Haute Couture is also used loosely to describe all high-fashion custom-fitted clothing.