Tag: cherry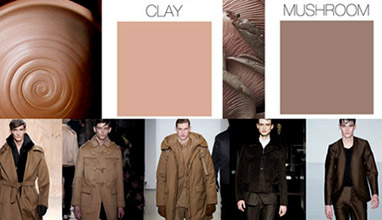 Menswear Trends
Trend Council is a niche online forecasting service that provides valuable color and trend information to help you make accurate decisions for your business based on factual analysis by industry leaders. Trend Council focuses on the Ladies, Juniors, Mens, Young Mens, and Active markets. So, we think we can trust them and see what's coming.
Fashion collections
The Spring-Summer collection 2009 of the Italian trend exclusive shoes Marino Fabiani literally is filled with red colour.

The shoes and sandals from light varnished leather, skillfully decorated with extra gold buckles, stones, varicoloured knitted leather also garnished with cherries and butterflies.