Tag: clock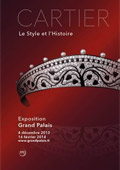 Accessories
The fame of the name and the dazzle of the diamonds have perhaps overshadowed the complex, many-faceted history of the great jewellery house, yet Cartier has played a prominent role in the history of the decorative arts. Cartier designs, from classic pieces worthy of the "kings' jeweller" to radical Art Nouveau creations, both geometrical and exotic, are an intriguing testimony to the changes in taste and social codes. Cartier seduced the most elegant personalities of the 20th century with jewellery, clocks and watches, and refined yet practical objects.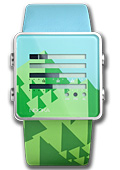 Accessories
New York is the city of the future and those who are in love with it, are drawing inspiration there. Nooka is a New York fashion design company (Nooka is a slang for "New Yorker") founded by artist/designer Matthew Waldman. The ethos of Nooka is universal language, which guides the creation of products with enhanced functionality with this futuristic philosophy. The first products in the portfolio of Nooka are the watches. The idea of a unique design comes while Waldman is watching the big clock in a London hotel and asks himself why the visualization of time is so standard.  
Accessories
Worn by Miss Switzerland, the Balmain Madrigal Chrono Lady Oval watch is a good looker with other attractive qualities. Price and convenience being among them. Many women can benefit from changing watch straps often. This not only dramatically enhances the look of the watch, but also helps keep the design fresh. However, changing a strap is not always easy, and can often require small tools, and patience. So Balmain gave the Madrigal line of watches a nice quick release system making it easy to change the watch straps at your whim. When getting the watch, it comes with three watch straps (white and black leather, as well as the steel bracelet).