Tag: curved line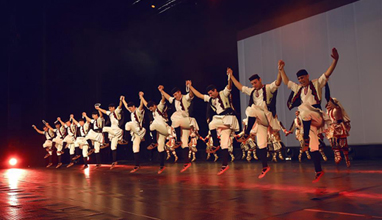 Curious news
Bulgarian folk dances are based on asymmetrical meter, built up around various combinations of 'quick' and 'slow' music. The music, in Western musical notation, is often described using compound meter notation, where the notational meter accents can be of different lengths, usually 1, 2, 3, or 4. Many Bulgarian dances are line dances, in which the dancers dance in a straight or curved line, holding hands.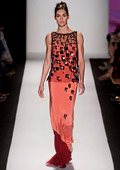 Collections
For her collection for Spring-Summer 2014, Carolina Herrera was looking for inspiration in 50s and 60s art works of Venezuelan artists Jesús Rafael Soto and Carlos Cruz-Diez.
'You are going to be dizzy! It's about Kinetic Art - it's eye-popping!', Carolina Herrera explained.
There are plenty of stripes, curved line patterns and fluttering silk.