Tag: department store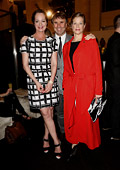 World fashion
For the next two months, the KaDeWe atrium will be transformed into a modern palazzo, presenting Italian labels with high quality standards and the sense of tradition that often guides family-run or artisan operations. On all floors, the premium store focuses on Italy - from fashion, accessories and beauty to home and gourmet.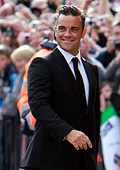 Business news
Robbie Williams' fashion label Farrell has been snapped up by British luxury department store Selfridges after the shop was attracted by the brand's "heritage look".

The British high end retailer has become the first luxury department store to purchase the Take That singer's clothing line - which is named after his grandfather, Jack Farrell - after being attracted by its "clear brand ethos" and "heritage look".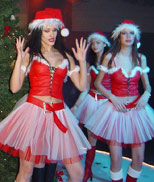 Fashion shows
Irra, Deso from the group D2, Niki Iliev and 20 models from Xground entertained the guests at the Christmas Fashion Show in the biggest Central Department store in Sofia on 19 December.

Friends, partners and clients of the store enjoyed the Christmas surprises around the Christmas tree in the first floor of the building. The guests of the party participated in a tombola and received many awards. Photo sessions were also organised, presenting clothes with the brand names of the leading companies, being sold in the store - Tom Tailor, Puma, Tiffany, 7 Seconds, Etere, Nemo, Motor Jeans,