Tag: eyeshadow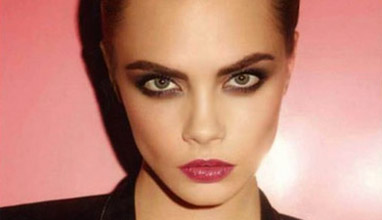 Make-up
Supermodel Kara Delevgne once again took the fashion world, this time as the face of the cosmetic campaign of French luxury brand Yves Saint Laurent.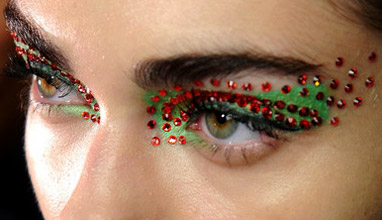 Health & Beauty
We saw a lot of interesting creations for Spring-Summer 2013 at the catwalks in New York, London, Milan and Paris, but it was the Dior make-up that was spoken of so much.

It was created by Pat McGrath, who called it "techno butterflies". She used highly pigmented eyeshadow in bright colours, mainly blue, pink and orange hues. Delicate Swarovski crystals acted as an accent, highlighting the "winged" eyeshadow and around the inner corners to draw attention to the eye.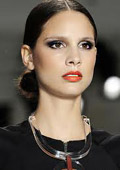 Health & Beauty
Spring is already knocking on our door. You may not believe it, but after the Christmas holidays, the warmer weather comes imperceptibly, and a fresh, new trends will come with it.

The black color famously never goes out of fashion and the smokey, black makeup is present this spring and summer too. Black and smokey grays are smudged out over the lid and under the eye to give a mysterious look. The heavy eye makeup is worn with a nude lips and just a hint of blush on the cheeks.