Tag: fashion progress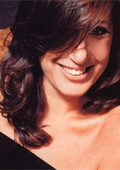 World fashion
The US fashion designer enjoys the initial process of imagining a new collection, and likes to be prepared in case she sees something which triggers an idea.

She explained: "I love the conceptual part of the design process, which can come before seeing the fabric. I draw the ideas in my sketchbook, which I carry with me through the day, wherever I am, whatever I am doing."

Donna admits some of designs end up looking a lot different when they are finally made as they morph when they are being sewn.