Tag: hearts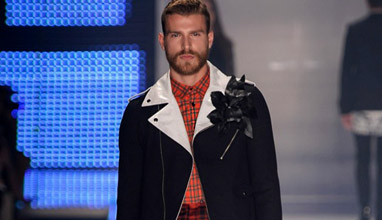 Menswear collections
Gentlemen were dressed in formal and semi-formal garments in bright colors with leopard, hearts, dots and checks prints. The color palette includes black, white, red, gray, nude and yellow.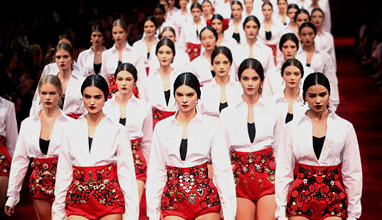 Fashion collections
This season the reference is to the Spanish invasion of Sicily, which began in the 15th century.
Accessories
Vivienne Westwood, famous British fashion designer gave its contribution to Valentine's Day holiday (February 14) with Her Valentine's Day - a two-piece jewelry set.

The jewelry collection is made from gunmetal with an enamel eye which symbolizes knowledge and inner vision. The eye is framed within an abstract heart pierced by an arrow with elaborate feathers.