Tag: looks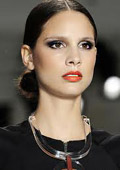 Health & Beauty
Spring is already knocking on our door. You may not believe it, but after the Christmas holidays, the warmer weather comes imperceptibly, and a fresh, new trends will come with it.

The black color famously never goes out of fashion and the smokey, black makeup is present this spring and summer too. Black and smokey grays are smudged out over the lid and under the eye to give a mysterious look. The heavy eye makeup is worn with a nude lips and just a hint of blush on the cheeks.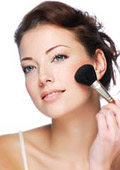 Make-up
Try blush in a real peach color

Peach blush can brighten your face and it makes it look healthy. But have you tried peach looking blush that turns pinkish when applied on your cheeks?
The only way to achieve a real peach color is to use a formula that looks orange in its packaging. It will become peach when layered on the skin.
Choose coral for the lips...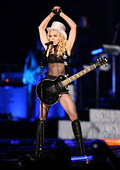 Body care
Plastic surgeon Cyrille Blum claims the 50-year-old singer has had a series of non-invasive treatments to help maintain her looks.

Blum said: "She looks the same as she did 20 years ago. She looks like a good Michael Jackson."

The cosmetic expert – who has a global A-list celebrity clients – believes the star's wrinkle-free skin is due to the emergence of a new procedure, dubbed the 'pillow face'.