Tag: luxury clothes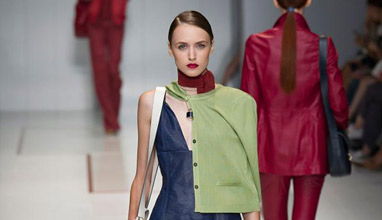 Fashion collections
Athleticism. The search for an Olympian ideal that creates a new dialog between physicality and clothes. Gaia Trussardi is inspired by a toned, lithe, real figure for the Trussardi Spring/Summer 2015 collection. Rejecting the contemporary culture of absolute virtuality and the disconnection between mind and body, she admires the timeless elegance of athletes and imagines a dynamic and sophisticated woman.
Fashion shows
op designer Sofia Borisova opened officially ROMANTIKA FASHION center.

It includes two parts. First of them is the VIP showroom. There you can find luxury clothes of the world famous designer Eddy K and boutique toilets of Romantika fashion house.
The second part of new fashion center will offer bridal collections of Alyce Design and Madeline Gardner.