Tag: magic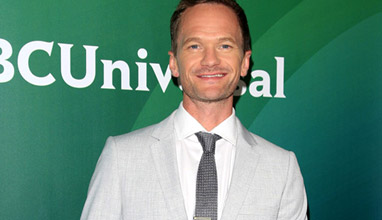 Celebrity fashion
Neil Patrick Harris is an American actor, producer, singer, comedian, magician and television host, born in New Mexico, USA, in 1973. He is best known for portraying Barney Stinson in the television comedy series How I Met Your Mother (2005-2014) - the role earned him Emmy nominations every year from 2007 to 2010.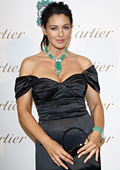 Accessories
The gardens of the Villa Aurelia, built by Cardinal Farnese in the heart of Rome, were chosen by Cartier as the perfect place to unveil its new High Jewellery collection, Sortilège de Cartier.

The collection has been conceived both as a tribute to femininity and a journey in jewellery deep into the world of perfume, allowing Cartier to explore new creative horizons.

The unique villa with its 17th-century architecture and wonderful gardens made a worthy setting for a truly rare experience as this collection wafted its evocative magic on the air.

Guests wound their way through a maze of plants to reach the Orangery where a spectacular selection of high jewellery pieces was on display, honouring the talents and expertise of Cartier's artistic crafts.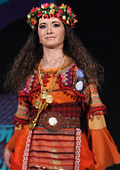 Fashion shows
On 8 May in Sofia was held the fashion show ROMA FASHION. Original gipsy music and poetry accompanied the event.
Inspired by the gipsy aesthetics, designers from Bulgaria and abroad presented their creations, showing the romance of the "gipsy style" in contemporary fashion. The show included models of designers from Bulgaria, Finland, Romania, Argentina, Macedonia etc.