Sortilege de Cartier: the magic of the stones
The gardens of the Villa Aurelia, built by Cardinal Farnese in the heart of Rome, were chosen by Cartier as the perfect place to unveil its new High Jewellery collection, Sortilège de Cartier.
The collection has been conceived both as a tribute to femininity and a journey in jewellery deep into the world of perfume, allowing Cartier to explore new creative horizons.
All the fragrance families - florals, eaux fraîches, fougères, citrus, heady scents and white flowers - find an echo in this jewellery and are incarnated in more than sixty sumptuous creations brought to life by the enchanting magic of the stones.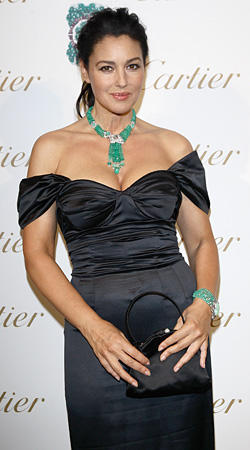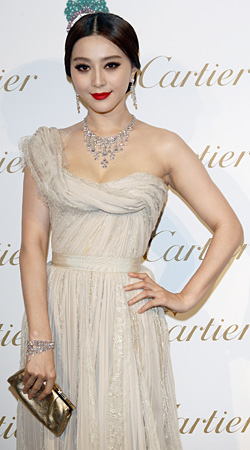 The unique villa with its 17th-century architecture and wonderful gardens made a worthy setting for a truly rare experience as this collection wafted its evocative magic on the air.
Guests wound their way through a maze of plants to reach the Orangery where a spectacular selection of high jewellery pieces was on display, honouring the talents and expertise of Cartier's artistic crafts.
They were then invited to take their places at dinner in a secret garden: an enchanting, daring occasion directed by Emanuele Scarello, the celebrated head chef of the " Agli Amici" restaurant near Udine. It was an opportunity for this great cook to offer the best of a traditional cuisine of regional specialties enhanced by his unusual approach to flavours and aromas.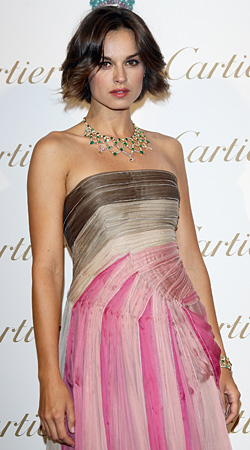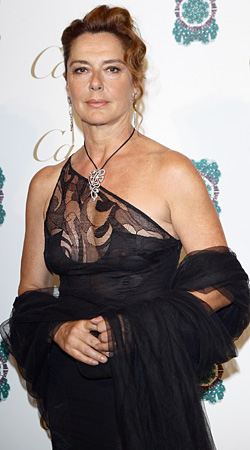 The dinner was enlivened by the presentation of eight tableaux vivants depicting Ancient Rome and the olfactory themes of the Sortilège de Cartier Collection. These eight unique moments blended magic and reality with the appearance of the actresses Monica Bellucci and Fan Bingbing; the famous singer Lucio Dalla performing well known operatic arias; Nina Zilli, a young Italian singer; and Charlie Siem, the virtuoso violinist from England.
The magic continued well into the night, enriched by one of the most beautiful views of Rome from the terrace of the Villa Aurelia.
Bernard Fornas, President and CEO of Cartier International and Monica Bellucci, Cartier Ambassador, welcomed the English actor Rupert Everett, the German actress Iris Berben, the Italian actress Isabella Ferrari, the actress and model Kasia Smutniak, the actress Monica Guerritore, the actress and model Alessia Piovan, the Italian actors Enrico Montesano and Luca Marinelli.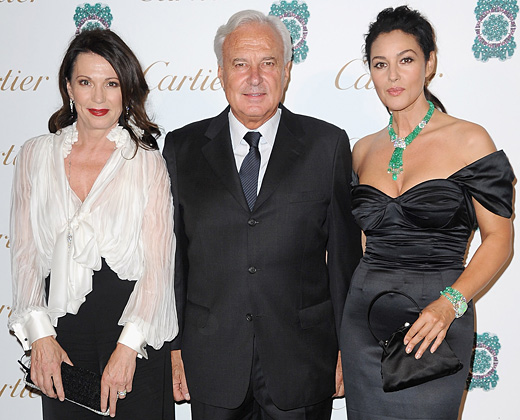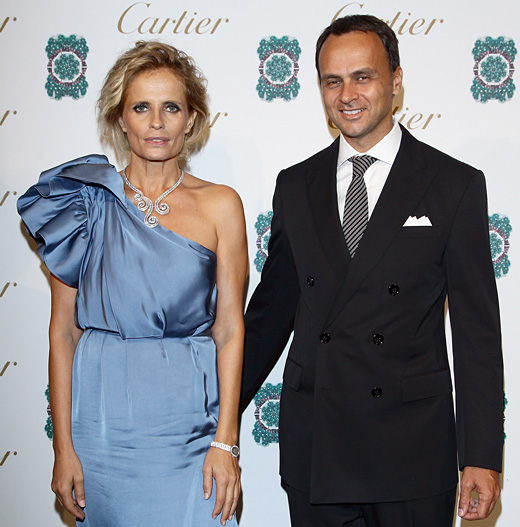 Photos: image.net

1. Monica Bellucci
2. Fan Bingbing
3. Kasia Smutniak
4. Monica Guerritore
5. German actress Iris Berben, Bernard Fornas, President and CEO of Cartier International and Monica Bellucci
6. Isabella Ferrari and Laurent Gaborit


Hits: 16412 | Leave a comment