Tag: new face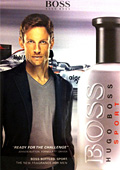 Fragrances
The world champion of Formula 1 Jenson Button has been signed as the ambassador for BOSS Bottled Sport, the newest addition to the BOSS Bottled portfolio.

This is not the first time the 32-year-old former world champion (in 2009) has modeled for Boss, since he and Lewis Hamilton were part of the 30th anniversary celebration of Hugo Boss's partnership with McLaren in 2011. Now Jenson Button is fronting the Sport version of Boss Bottled.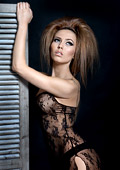 Fashion shows
After a few days on 11 and 12 June 2010 at Grand hotel Varna in "St. Konstantin and Elena" will be held Fashion evenings 2010 with the participation of Bulgarian designers and fashion houses. This year face of the fashion show is the top model Jasmina Toshkova.

On June 12, Saturday, will be presented collections of Roma fashion – modern and authentic costumes from the Balkan countries, Efradin Atelier, Fortuna style 95, 2Morrow, Delfina swimwear, Sharin underwear, accessories 4ARK, Tiffi, Richmart, etc.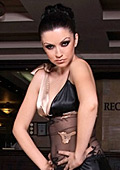 Collections
The star of "Sunny Music" Antonina, become the new face of Jana Kosheva's collection of evening dresses.

The photo session was photographed by Emil Djumailiev in the exquisite atmosphere of Vega Hotel.
Antonina posed with over 30 unique dresses. The pop-folk singer says, that it was a great pleasure to stand in front of the camera again, as when she was a model.