Tag: online market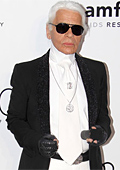 Business news
Vogue UK reports that Karl Lagerfeld will not show a Lagerfeld collection at Paris Fashion Week in October.

The designer canceled his show and instead of showing on October 3, Lagerfeld will create a "masstige" ready-to-wear collection, aimed at a much wider audience that will be sold online. (Masstige products fall somewhere between mass and prestige products, naturally — so they're much more affordable than designer clothes but still of good quality).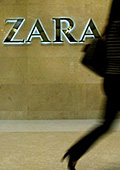 Business news
H&M and Zara are launching newer websites in September with real e-commerce ventures. Zara has announced that it will unveil its new online store on September 2 in UK, France, Spain, Italy and Portugal.

From 2011, it will be expanded to the United States, Japan and South Korea. Zara already prepare the ground with its Facebook page, launched last year with 4.4 million fans to this day.